Endoscopic Submucosal Dissection
Olympus Advancing Treatment with a large selection of ESD Knives on the Market
Treatment with gastrointestinal endoscopy has evolved rapidly, and Olympus has been there with innovative solutions every step of the way. From polypectomy to endoscopic mucosal resection (EMR) to today's endoscopic submucosal dissection (ESD), treatment has become both more effective and less invasive.
With the remarkable ability to enable en bloc resection of lesions throughout the gastrointestinal tract, ESD represents a major milestone in this evolution. It offers a potential alternative for open surgery when treating larger lesions. It also has revolutionized the treatment for early gastric cancers, becoming the preferred modality worldwide.1
Patient Satisfaction
ESD allows for the removal of the entire tumor or lesion in one piece, leaving the native organ esophagus and stomach intact. It often enables a return to normal function, and in the case of achalasia, patients regain their ability to swallow. Patients typically experience shorter hospital stays, faster recoveries, reduced pain and less expense after ESD compared to open or laparoscopic surgical procedures.2,3,4,5
Improved Outcomes
By eliminating the need for multiple resections, ESD is less likely to leave diseased tissue behind that would necessitate additional surgery, and en-bloc resections enable more accurate histopathologic evaluation and staging. Esophageal and gastric cancers and lesions have a significantly lower recurrence rate after ESD compared to other surgical options.
Lesion Recurrence Rates after Surgery
ESD:
< 1&percnt;
EMR:
15-20%1
---
Olympus — a Pioneer in ESD
Japan has one of the highest incidence rates of gastric cancers, and in the late 1900s, its physicians began working diligently to find more effective treatments.i To aid in that effort, Olympus partnered with the National Cancer Center Hospital in Japan in the 1990s to collaborate with the country's physicians in developing knives that helped resolve issues observed during EMR. The result was the introduction in 2002 of the world's first knife capable of ESD, and a new treatment approach was born.
Following the introduction of the ITknife™ electosurgical knife, Olympus was instrumental in driving ESD adoption by collaborating with key physicians to analyze evidence-based data on the efficacy and safety of ESD.
After identifying areas for expansion, Olympus engineered a broader portfolio of options along with education and training for clinicians. The result is an expansive portfolio of ESD knives and peripherals and a procedure that has significantly advanced the possibilities for today's minimally invasive surgeries.
---
Advancements in ESD
Olympus leading the way
1998

ITknife electrosurgical
knife prototype

1999

1st ESD procedure
using prototype

2002-2005

Market release:
* ITknife electrosurgical knife
(1st on market)
* HookKnife™
electrosurgical knife
* FlexKnife™
electrosurgical knife
* TriangleTipKnife™
electrosurgical knife
* Coagrasper™
hemostatic forceps
* Hot Bite
* Hot Claw

2006

Market release:
* ITknife 2 electrosurgical knife
(increased safety profile
for knife and procedure
compared to ITKnife)

2008

Market release:
* DualKnife™
electrosurgical knife
* Coagrasper™ hemostatic
forceps (for colon)

2010

Market release:
* EndoLifter™ forceps

2012

Market release:
* ITknife nano™
electrosugical knife

2014-2016

Market release:
* DualKnife J
electrosurgical knife
* Coagrasper G
hemostatic forceps

2018

Market release:
* SB Knife™ 3-in-1 knife

2020

Market release:
* TriangleTipKnife J
electrosurgical knife
* HookKnife J
electrosurgical knife

2022

Reimbursements
for POEM
* Olympus ESD product.
---
Cutting-edge Devices
Olympus has more than 100 years of experience and expertise in the manufacture of gastrointestinal endoscopy products, and we are known for our industry leadership in innovative technologies.
Starting with our work with physicians in Japan more than 20 years ago to develop knives that allowed the introduction of ESD, our teams continue to work with physicians around the world to offer best-in-class devices to meet every procedural application.
Olympus has a comprehensive portfolio of ESD knives on the market today, and we stay committed to advancing procedural possibilities. With the more recent additions of the
DualKnife J, TriangleTipKnife J and HookKnife J electrosurgical knives, Olympus now offers knives that enable dissection and lifting of the mucosa by injecting saline solution into the submucosal layer. This eliminates the need to change devices, potentially leading to shorter procedure times.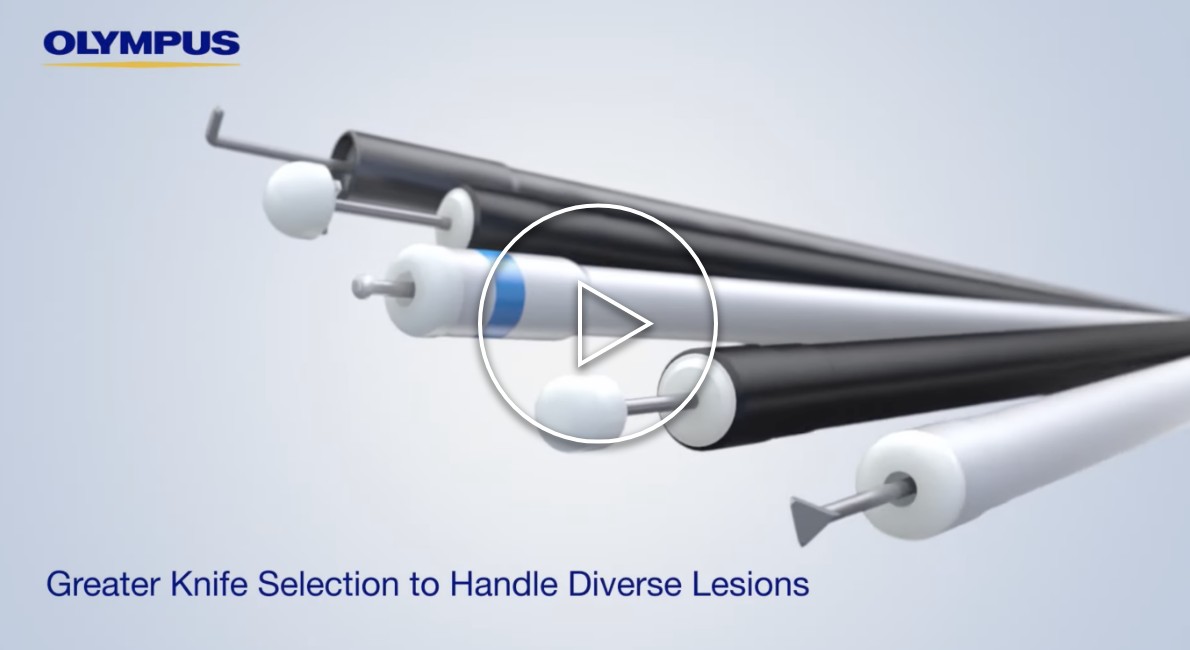 The Olympus ESD portfolio
---
Comprehensive Support Services
Olympus drives ESD innovation with unique forward-thinking concepts and devices with reliability, but our partnership with our customers doesn't stop there. Olympus offers a total solution to help our customers implement and grow their ESD practices.
Our support includes:
Clinical RN specialists to support your ESD/POEM cases while using Olympus devices.
Equipment and procedural training.
Professional education.
Watch our ESD products
in action with noted physicians: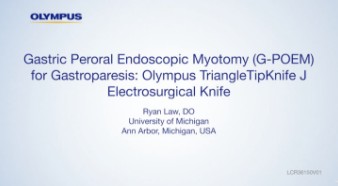 Dr. Ryan Law: G-POEM Featuring the Olympus® TriangleTipKnife J electrosurgical knife (4:00 min)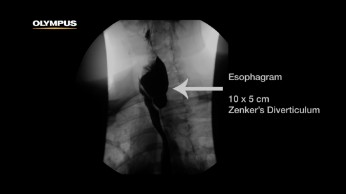 Dr. Kenneth Chang: Z-POEM for Large Zenker's Diverticulum with SB Knife 3-in-1 knife (5:40 min)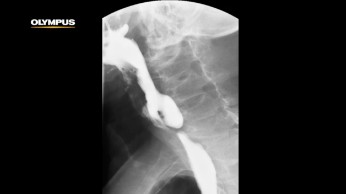 Dr. Kenneth Chang: Z-POEM after Failed Endoscopic Myotomy with SB Knife 3-in-1 knife (6:08 min)
Abdelfatah MM, Barakat M, Ahmad D, Ibrahim M, Ahmed Y, Kurdi Y, Grimm IS, Othman MO. Long-term outcomes of endoscopic submucosal dissection versus surgery in early gastric cancer: a systematic review and meta-analysis. Eur J Gastroenterol Hepatol. 2019 Apr;31(4):418-424. Doi: 10.1097/MEG.0000000000001352. PMID: 30694909.,
Hu J, Zhao Y, Ren M, Li Y, Lu X, Lu G, Zhang D, Chu D, He S. The Comparison between Endoscopic Submucosal Dissection and Surgery in Gastric Cancer: A Systematic Review and Meta-Analysis. Gastroenterol Res Pract. 2018 Feb 18;2018:4378945. doi: 10.1155/2018/4378945. PMID: 29670651; PMCID: PMC5835246.
Draganov PV, Aihara H, Karasik MS, Ngamruengphong S, Aadam AA, Othman MO, Sharma N, Grimm IS, Rostom A, Elmunzer BJ, Jawaid SA, Westerveld D, Perbtani YB, Hoffman BJ, Schlachterman A, Siegel A, Coman RM, Wang AY, Yang D. Endoscopic Submucosal Dissection in North America: A Large Prospective Multicenter Study. Gastroenterology. 2021 Jun;160(7):2317-2327.e2. doi: 10.1053/j.gastro.2021.02.036. Epub 2021 Feb 19. PMID: 33610532.
Yang D, Draganov PV. Clinical Updates in Colorectal Endoscopic Submucosal Dissection. Clin Gastroenterol Hepatol. 2022 Feb;20(2):269-271. doi: 10.1016/j.cgh.2021.09.025. Epub 2021 Nov 12. PMID: 34774551.