OLYMPUS EBUS SOLUTION
The Olympus
EBUS Solution
Proven Precision in Real Time
The Most Comprehensive, Recommended* Solution
Endobronchial ultrasound (EBUS) technology from Olympus offers a comprehensive solution for diagnosing and staging lung cancer. The Olympus EBUS system is recommended* by the ACCP guidelines for both lymph node sampling and peripheral lesion detection.
Olympus EBUS provides:
Direct visualization of lymph nodes and peripheral lesions
Real-time sampling for improved accuracy and greater diagnostic yield
Proven EBUS-TBNA solution cited in numerous clinical studies
From towers, to bronchoscopes, to sampling devices: The Olympus EBUS Solution offers everything you need to perform real-time sampling and staging in one complete system for improved efficiency and quality patient care.
With a proven platform for both curvilinear and radial EBUS, as well as an array of services to support and educate your healthcare team and help finance your equipment, Olympus is committed to assisting your facility in meeting its lung cancer program goals.
Learn more about the Olympus EBUS Solution.
* Chest. 2013;143(suppl 5):7S-37S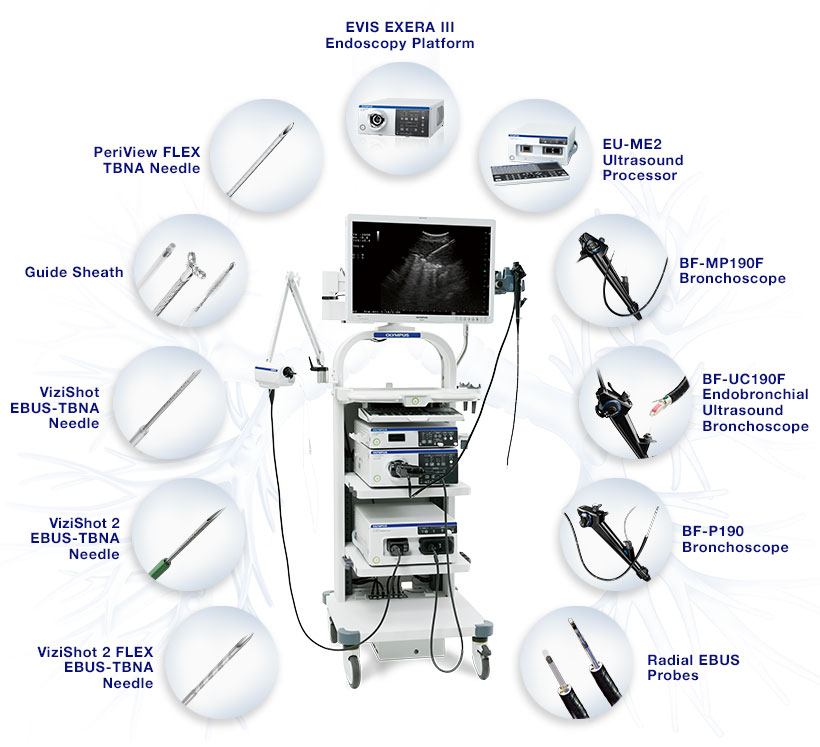 ---
EBUS Procedures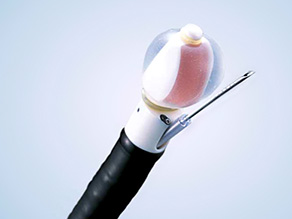 The proven choice for lymph node diagnosis and staging.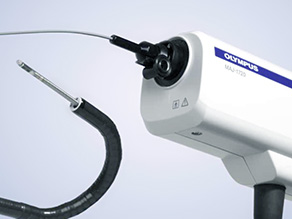 For precise, real-time confirmation of lesion location.