Leasing and Financing Programs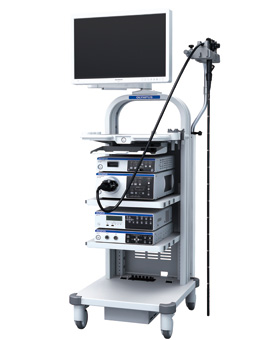 Maximize Your Budget. Manage Your Cash Flow.
While flexibility is the rule, we typically provide fixed payment plans from 12 to 60 months, as well as our hallmark Cost-Per-Procedure® program offered to our healthcare providers. For a single billing solution, our customers often prefer to add service and consumables to their lease contract.
Leasing and financing for an affordable, budget friendly total solution:
Fixed payments
Deferred payments
$1.00 Purchase Option, or,
Fair Market Value Purchase Option
Cost-Per-Procedure (or CPP®) for endoscopy and surgical technology so you can pay as you perform procedures. The result is top and bottom-line efficiency.
Bases payments on number of procedures
Provides predictable margins
Closer expense and revenue alignment means cash flow management
Supplies and service can be added for a single billing solution
Turnkey project financing for Olympus Integration projects, or even other healthcare related renovations or expansions. Provides a single source or additional source for your financing needs.
Start with short term financing to support the pre-completion phases of your Olympus integration or other expansion projects covering expenses, such as, design and related fees, progress payments and working capital.
At project completion, longer term financing commences, combining all those short-term expenditures, such as, medical and surgical equipment, furniture and fixtures, computers and much more.