Certified Pre-owned
CERTIFIED PRE-OWNED EQUIPMENT
Value Without Compromise
Olympus proudly offers a Certified Pre-Owned (CPO) program which provides the highest quality endoscopy equipment at an affordable price.
All purchases are backed by a one-year warranty providing you with confidence that choosing Olympus Certified Pre-Owned medical equipment is the right decision for your patients, staff, and bottom line.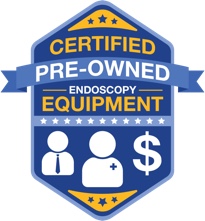 Olympus' large inventory of Certified Pre-Owned products suit a variety of specialties and financial needs. Products include, but not limited to:
---
Quality You Can Trust
All CPO endoscopy equipment is fully inspected by Olympus Medical Equipment Services. Our equipment is subjected to a rigorous refurbishment process and certified to meet the quality and high performance standards that Olympus guarantees with all new products.
Internal scope damage is difficult to see and potentially detrimental to product performance and patient safety. Proprietary Olympus repair processes ensure that every aspect of your CPO equipment is tested and inspected to ensure even hidden defects are found – and repaired!
New Parts and Accessories
Olympus CPO scopes include the following 100% OEM parts and accessories:
Insertion tube
Lenses
Light-guide bundle
Air/water and suction channels
Angulation wires and assembly
Bending section braided mesh and overing
A full set of Olympus reprocessing accessories
Repairs by an FDA-Regulated OEM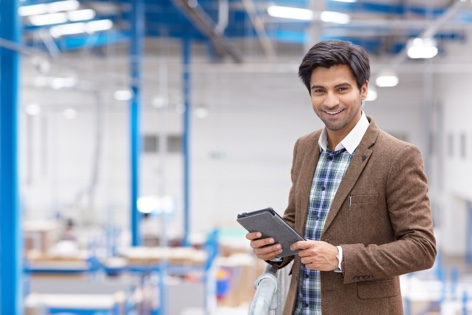 Unlike a third party Independent Service Organization (ISO), Olympus is an FDA-regulated OEM. This is an important distinction. OEMs must comply with the FDA's Quality System Regulations (QSR), which require that every repair or refurbishment return the instrument to the manufacturer's original specifications. Third-Party Sellers (ISOs) are not regulated by the FDA and are only responsible for returning the refurbished item to a reasonable approximation of the manufacturer's specifications.
Validated for Safe and Effective Reprocessing
Not all refurbished endoscopes are created equal. Olympus CPO is refurbished to original like-new specifications, using original manufacturer parts and components. As a result, Olympus CPO products are already validated by the majority of AER manufacturers. If you purchase your pre-owned Olympus item from someone other than Olympus, you will need to perform your own investigation to determine if your scope is validated for effective reprocessing by your AER manufacturer.
Dedicated Support
At Olympus our partnership does not end after your endoscopy equipment is built, shipped, and installed. Olympus Certified Pre-owned means you are supported by a dedicated team of service and support personnel, and have complete access to our gastroenterology product and education programs.
MANUFACTURER QUALITY
AND EXPERTISE
A FULL SUPPORT
NETWORK
PROFESSIONAL
EDUCATION AND
PRODUCT TRAINING
---
Committed Olympus Team
Olympus customers are never far away from assistance with our full network of field and clinical support.
Technical Assistance Center
Field Service Engineers
Endoscopy Support Specialists
Clinical Endoscopy Specialists
Clinical Application Specialists
---
Continued Product Education and Training
Professional Educational programs for additional information about safe and effective use:
Master classes in Endoscopy
Clinical Mentorships
Olympus Medical Customer Resources
Contact Us
Phone: 1-800-401-1086

Olympus America Inc.
3500 Corporate Parkway
Center Valley, PA 18034