Olympus Systems Integration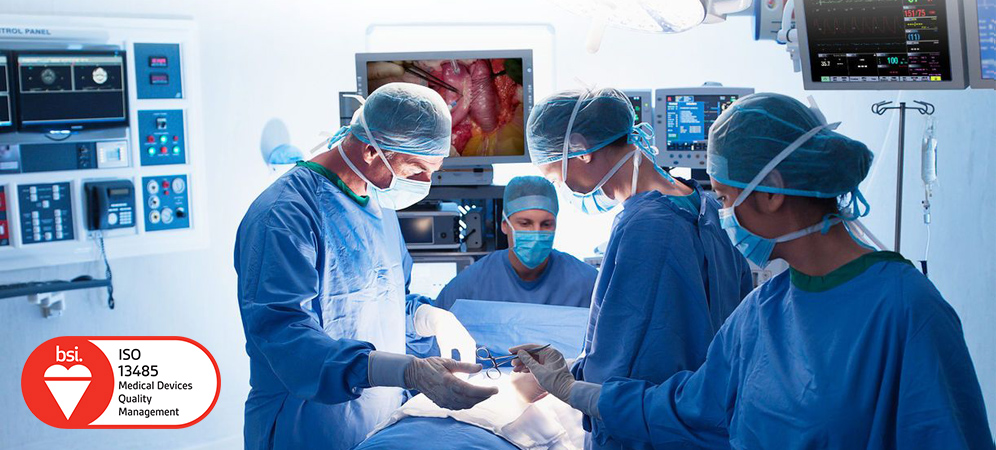 Olympus Systems Integration
---
Connecting clinical teams with the precise visual information and collaborative
insight they need, when and where they need it.
Meeting the Challenges in the
Health Care Environment
When performing complex procedures, it is essential to have the right visual information at the right time — with no distractions. Therefore, clinicians and nurses need technologies and solutions that allow them to concentrate on all the important details.
Clinicians are also increasingly reliant on IT and biomedical technicians to keep everything up and running. And as technology is becoming more central to a hospital-wide clinical collaboration system, technicians need solutions that expand clinical capabilities and do not strain the limited resources of time, money and expertise.
Start Your Tour
Explore our fully integrated O.R. suite by clicking the information icons in the interactive experience below.
---
Connecting Healthcare Teams with Visual Insight
Olympus Systems Integration understands the challenges healthcare professionals face every day. And we have procedure space integration solutions that deliver significant advantages for everyone.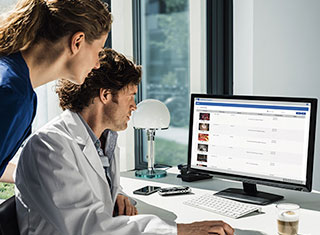 Clinicians and Nurses
Provides exceptional image and video quality to allow precise and confident procedures.
Integrates images and information with the HIS, PACS and VNA systems for rapid.
Simplifies collaboration with colleagues and patients.
Eliminates distractions and reduces stress with easy to use technology, enabling you to focus.
Enables easy capturing, editing and sharing of all media files and presentations across.
Improves efficiency and reduces the learning curve with a single, intuitive interface.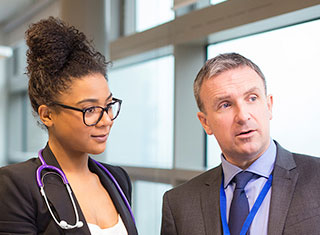 Administration and Purchase
Supports patient safety and reduce potential for errors by automating tasks.
Connects clinical teams with relevant images, videos and information.
Optimizes efficiency and revenues by improving procedure room turnover time and increasing.
Improves patient satisfaction by providing a smooth transition into the procedure room.
Increases staff retention by making the clinical experience more pleasant.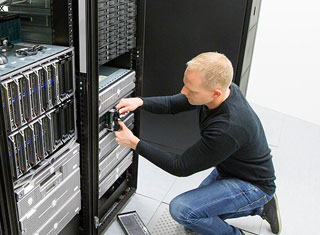 IT and Biomedical Technicians
Integrates without straining storage, server and network infrastructure.
Requires minimal effort for implementation, training, management and maintenance for all.
Easily integrates any procedure room image or video source and hospital-wide information.
Provides hospital-grade IT security with automated security patches, virus updates and daily.
Supports GDPR conformance by meeting the highest standards for information security.
---
Comprehensive Solutions for Visual Integration
Olympus Systems Integration connects care teams with clear visual information and collaborative insight across the healthcare enterprise. Our vendor-neutral solutions combine cutting-edge technologies to give clinicians the power to control their procedure rooms, easily sharing visual information with colleagues inside the room and out. Our technology integrates seamlessly with existing workflows, freeing clinicians to focus on delivering high-quality patient care.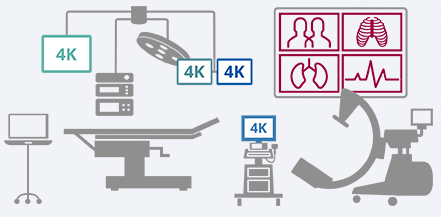 Introducing EasySuite® 4K
Experience ultra-high definition (UHD) video in its purest form. EasySuite 4K is our next-generation procedure room integration solution featuring full-room routing of native, uncompressed 4K video via a 10G Ethernet-based switching architecture, providing unparalleled clinical precision and future-proof flexibility.
Uncompromised Color and Clarity
Medical-grade Video Throughput
No Perceptible Latency
DISCOVER MORE ABOUT EASYSUITE 4K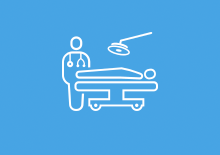 Procedure Space Integration
Transform the efficiency of any procedure environment with a comprehensive solution that supports clinical workflows at every step of the procedure.
Procedure Space Integration
Full-room procedure space integration that works the way you work
Control any procedure room with ease—operating rooms, interventional X-ray, catheterization labs, electrophysiology labs,trauma bays, and more. Deliver crystal-clear 4K video and images—plus clinically relevant patient information—to each care team member, when and where they need it. Collaborate with colleagues during procedures, without missing a beat. Manage it all with a powerful procedure space integration solution that lets you focus on the patient, instead of the technology that makes it possible.
Powerful simplicity: EasySuite® 4K
EasySuite 4K brings together the capabilities care teams need to perform more effectively and efficiently—in a single, easy-to-use, vendor-neutral solution. Designed around your team, EasySuite 4K creates an environment that understands and adapts to your clinical workflows right from the start.
One Solution, Many Benefits
Increase team satisfaction and efficiency by delivering the visual information clinicians need when and where they they need it – in ultra-precise 4K resolution with virtually no latency
Improve clinical decision-making by integrating patient health information, including EHR data, with clinical video
Collaborate with colleagues across the health system, without disrupting or delaying procedures
Enhance patient relaxation with an automated Patient Greeting System tailored to set a soothing tone for both pediatric and adult patients
Improve safety compliance by automating the Time-Out patient safety process
Optimize room flexibility and utilization by automating room configuration to meet the needs of specific specialties and streamlining room prep
Maintain technology flexibility with a vendor-neutral solution that offers the freedom to select imaging sources and systems that provide the best performance and value for your organization
Not yet ready for 4K video? EasySuite lets you migrate at your own pace. Start with 2K video today, with support for a blended 2K/4K or pure 4K environment using the same enterprise structure and user interface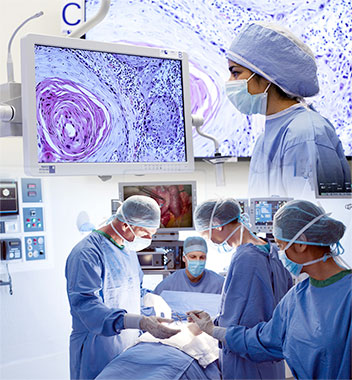 Related Procedure Space Integration Links
EASYSUITE 4K INTEGRATION BROCHURE
EASYSUITE POWER COMPLIANCE MODULE BROCHURE
INTEGRATION CHECKLIST
EasySuite 4K Product Video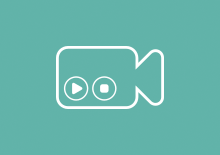 Procedure Recording
Record procedures quickly and easily to facilitate training, documentation, and knowledge sharing.
Medical Procedure Recording
Record and Store Procedure Videos with Ease
Using video to document procedures or techniques is essential for consulting with peers and families, as well as for knowledge sharing, training, and continuous improvement. Whether you need a stand-alone recording solution or video recording as part of comprehensive OR integration solution, Olympus Systems Integration makes it simple. Our family of recording solutions includes our cart-based nCare® MX and our fully integrated nCare® RX, both built on our powerful, reliable, easy-to-use platform.
Effortless Video Recording
Capturing high-resolution video or images from virtually any surgical device is simple with nCare MX. Easily capture, view, print, and export video using the nCare touch panel or a remote computer or mobile device like an iPad®. Store data locally, export for presentations, or submit to PACS or a centralized VaultStream® server. The same advanced solution offered by our partners as the nStream® GX.
Powerful Video Integration
With nCare RX, part of our EasySuite® OR Integration solution, you can easily capture, store, recall, and export high-definition video and images via the intuitive EasySuite interface. It connects seamlessly to our VaultStream server, PACS, or the patient's electronic health record (EHR) for rapid video or image retrieval and review. Smart technology guarantees data integrity during transfer to the VaultStream so valuable procedure information is never lost.
Protecting Privacy
Videos and images are all captured and stored securely. User authentication helps prevent unauthorized access, protecting patient privacy and supporting regulatory compliance.
Related Medical Procedure Recording Links
EASYSUITE OR INTEGRATION BROCHURE
NCARE 10 PRODUCT SHEET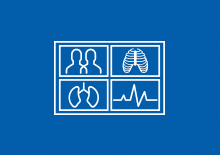 Medical Virtual Presence
Enable remote participants to be virtually present in the procedure space through a rich, interactive experience.
Medical Virtual Presence

Expand the Care Team Virtually
Bring the right expertise to the procedure space or training room from across the enterprise or around the world, anytime—virtually. MedPresence extends the capabilities of our EasySuite® 4K Procedure Room Integration solution, enabling new collaboration models that empower clinical teams to work in ways never before possible.
A rich, interactive experience
With MedPresence, participants interact just as if they were in the room together. Remote colleagues, students, and vendors can fully participate in the procedure space through a rich, interactive experience combining video, audio, and relevant contextual imagery and information, with shared control and real-time telestration. Improve clinical workflows and empower clinicians to be productive, no matter where they are.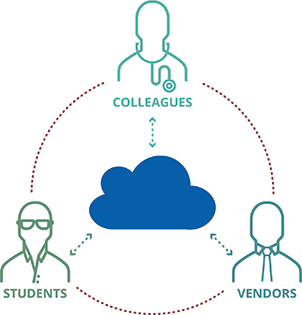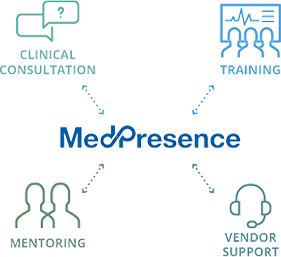 New collaboration possibilities
MedPresence goes beyond traditional video or web conferencing or telemedicine apps, creating new, interactive collaboration models for clinical consultation, training, mentoring, and vendor support—all at a moment's notice. And MedPresence is designed specifically for high-acuity, visually-intensive clinical environments, seamlessly integrating with your workflow.
Safeguarding sensitive information
Built from the ground up as an enterprise solution, MedPresence features an end-to-end security architecture protecting the integrity of sensitive information. Innovative features like masking of PHI enable real-time collaboration, while protecting patient and clinician privacy and supporting HIPAA compliance.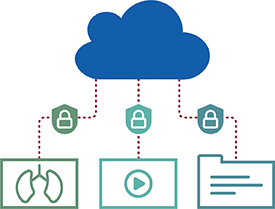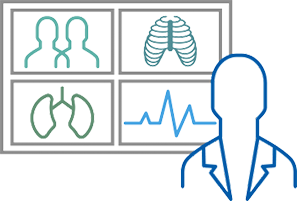 Keeping clinicians in control
With MedPresence, clinicians are always in control, fully aware of when the room is "on air" and when remote participants "enter the room." Participants can be excluded at any time and the room can be placed in privacy mode with the touch of a button.
Related Medical Virtual Presence Links
LEARN MORE ABOUT MEDPRESENCE
Request a Demo
MedPresence® product sheet
MedPresence® Product Video
VIRTUAL TEACHING
VIRTUAL VENDOR SUPPORT
International teleproctoring in neurointerventional surgery and its potential impact on clinical trials in the era of COVID-19: legal and technical considerations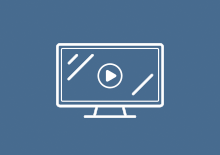 Live Video Streaming
Enable remote participants to be virtually present in the procedure space through a rich, interactive experience.
Live Video Streaming
Easily stream medical videos across the health enterprise
Minimizing the number of people in the OR is important for maintaining care team focus and reducing the risk of infection. Olympus Systems Integration makes it easy to bring the procedure to colleagues and visitors across the enterprise with secure live video streaming.
Effortless Video Recording
Our LiveStream® Network securely streams video throughout the hospital network. Using our browser-based LiveStream Portal, clinicians can view live video from any PC connected to the hospital network. Privileged users also have the ability to remotely select video sources within a room.
Powerful Video Integration
Our streaming solutions support a range of activities that promote learning and efficiency. Clinicians can remotely monitor the progress of residents or learn from a colleague's procedure via LiveStream Portal. Using our Real-time Room Status solution, they can check to see if a room is ready for use, saving time.
Protecting Privacy
User authentication ensures appropriate access to in-room video feeds. And in-room personnel can control remote access, ensuring patient privacy is always maintained.
Content Management
Maximize the value of procedure videos and images by making them readily accessible for reviews and consultations.
Medical Content Management
Access digital video rapidly and securely across the enterprise
For clinical video and images to be of value, clinicians must be able to quickly and easily access them for future reference, review, and consultations. Olympus Systems Integration makes sophisticated content management simple, giving clinicians the ability to locate and view procedure video easily and securely, from virtually anywhere on the hospital network.
Secure, enterprise-wide library
Our VaultStream® solution provides secure, anytime, anywhere access to a clinical library of digital video, images, and procedural data. Multiple users can simultaneously search, access, edit, and review data remotely. Compare-mode allows clinicians to view procedures side by side for closer analysis.
Flexible content control
Configurable data retention policies allow content managers to control storage utilization. VaultStream also provides the ability to create multiple libraries for managing non-clinical and teaching content for learning and presentations.
View content on the go
With our EasyView® web-based solution, users can access clinical video and images wherever they are, including via their Apple iPad®. Simply select a procedure to view, then select the thumbnail you want to view. This intuitive app allows full-screen viewing, with the ability to quickly swipe through thumbnails to find an image or video.
Related Content Management Links
Vaultstream Product Sheet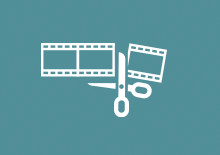 Video Editing
Give physicians the ability to create presentation-ready procedure videos in minutes, on their own.
Medical Video Editing
Create presentation-ready medical videos in minutes
Video recordings of procedures are powerful tools for teaching and knowledge sharing. With our VaultStream® EasyCut® solution, physicians can easily create presentation-ready videos on their own in just minutes—with no special skills required.
Point of care editing
Clinicians can actually edit videos during procedures. Simply push a button or footswitch to bookmark key video segments. EasyCut automatically turns bookmarked sections into clips for fast, easy editing. Create your PowerPoint presentations right from EasyCut by inserting your edited videos and images quickly and easily.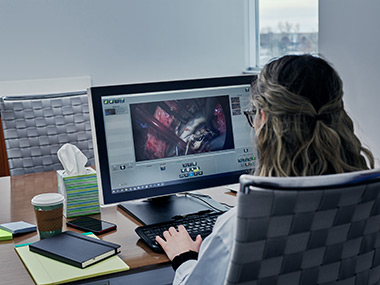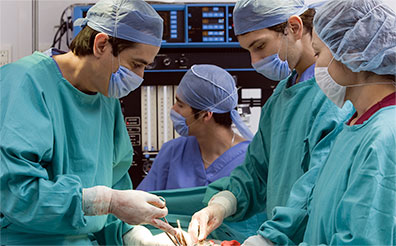 Save time at every step
After the procedure, there's no need to wait for videos to be copied to local drives. In collaboration with VaultStream, EasyCut copies only the clips users need, safely maintaining the original video on the VaultStream server. That means faster editing. And avoiding use of unsecured media, like USB drives, enhances data security.
Related Medical Video Editing Links
EASYCUT BROCHURE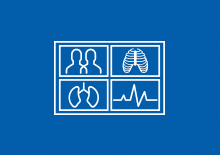 Information Integration
Give clinicians the clinical context they need by combining procedure video and images with information from EHR, PACs, and VNA systems.
Information Integration
Connecting clinicians with patient information
Integrating procedure video and images with relevant patient information can add vital context for clinical decision-making. Olympus Systems Integration connects physicians with clinically relevant information from across the enterprise. Our solutions integrate seamlessly with electronic health record (EHR) systems, picture archiving and communication systems (PACS), and vendor-neutral archives (VNA).
Unifying the patient record
Our solutions support a unified patient record through full support for both inbound orders and outbound results exchange. Inbound orders and modality work lists (MWL) support automatic patient registration. Following the procedure, outbound video and image results are automatically integrated with the patient's EHR, PACS, VNA, or other repositories, creating a unified patient record. Automated discharge further streamlines clinical workflows.
Consolidated access for a simpler network
Our Patient Information Engine provides a single point of communication to hospital systems, brokering all inbound and outbound communication. This means you don't need a separate connection to each hospital system from every procedure room.
Services to ensure success
Just as every hospital is unique, so is every integration. Our experienced services team has the expertise and know-how to integrate Olympus Systems Integration solutions with systems of virtually any commercial vendor, whatever your configuration.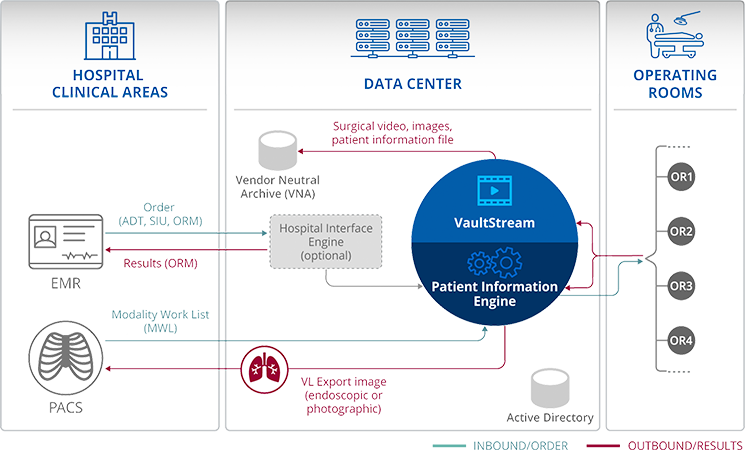 Related Clinical Information Integration Links
Enterprise hospital systems integration product sheet
---
Resources
PROCEDURE SPACE INTEGRATION
nCare® 10 Product Sheet
Overview of our mobile video and image capture solution
DOWNLOAD
VaultStream 10.2 Product Sheet
Overview of our centralized content management system that supports secure, HIPAA compliant storage and access for medical case video and images.
DOWNLOAD
Enterprise Hospital Systems Integration Product Sheet
Overview of EasySuite's flexible, comprehensive approach to integrating with enterprise systems
DOWNLOAD
Services & Support
Whether you are designing a new, state-of-the-art hybrid suite or looking to optimize your existing operating rooms, Olympus Systems Integration brings a wealth of expertise to the challenge. Our service and implementation teams—system designers, OR planners, project managers, and service engineers—have experience and knowledge gained through hundreds of successful procedure space integration projects. They focus on delivering solutions tailored to your needs, while making the process easy and stress-free for you.
Designing world-class integrated procedure rooms
Our experienced integration engineering and design team works with your architect, contractor, and room planner to develop plans that ensure seamless integration of Olympus Systems Integration technology with your procedure space or conference room. Whether building new or upgrading an existing space, we can help you realize your vision with ease.
Proven know-how
Room integration is all we do, so we know how to avoid common pitfalls and design rooms with the future in mind. Our ability to anticipate potential issues and provide creative solutions can save you significant time and money, and avoid headaches.
Streamlined process
Our design team coordinates the thousands of technical details involved with making sophisticated integrated rooms work seamlessly. Getting us involved at the earliest stages helps streamline the design process—and avoid change orders down the road.
Connected conference spaces
We can create a custom, integrated conference space that takes collaboration and education to the next level. Seamless integration with our EasySuite® Procedure Room Integration solution brings the OR into your conference room.
Ensuring trouble-free room integration
Our seasoned implementation team ensures your procedure room vision is fully realized. Led by a dedicated Project Manager, our multidisciplinary team of engineers and installers attend to every detail to ensure your Olympus Systems Integration technology is integrated seamlessly.
Proven expertise
Our Project Managers and Field Service Engineers have extensive experience installing and integrating our technologies. Throughout the process, they work closely with contractors and others on-site to make sure everything comes together smoothly and on schedule.
Local code knowledge
We have a solid understanding of local code requirements in markets nationwide, helping avoid costly surprises and delays.
With you at every step
Our implementation team doesn't disappear when installation ends. We provide multiple days of on-site support at go-live to ensure everything works perfectly.
INTEGRATION CHECKLIST
Getting staff up and running quickly
Olympus Systems Integration solutions are designed from the ground up for simple, intuitive operation by your clinicians. We complement this advantage with customized training services to ensure your institution achieves the full benefit of our technology right from the start.
Tailored training
We can provide training and education to meet the needs of specific groups—from user training for physicians and nurses to technical training for biomed engineers and IT. We can also provide executive education for administrators, ensuring they understand their facility's new capabilities and how they support business objectives.
Flexible delivery
We conform to your education needs and schedule. Our Education & Training team can deliver training on-site or via remote access, with curricula tailored to specific staff needs or clinical specialties.
Helping tackle a variety of technical challenges
Olympus Systems Integration's unique combination of technology expertise and clinical workflow knowledge can be a tremendous advantage when tackling tough technical challenges. We can assist your in-house technologists and clinical teams with expert professional services to help you achieve your goals faster and more efficiently.
Custom integration services
Tapping our years of healthcare system integration experience can help accelerate procedure space integration projects. Our engineers know what works—and what doesn't. They can provide custom integration solutions to achieve seamless interoperability of disparate systems, including EHR systems and other data repositories, to complement our unique clinical workflows.
Best practice consulting
Our experience working with hundreds of healthcare organizations has given us in-depth understanding of best practices for leveraging our technology. We can consult on a range of technology best practices—from optimal use of Active Directory to placement of video source wall plates. And we can consult on procedure room workflows, helping clinical teams streamline and optimize their processes.
We understand the critical role our technology plays in healthcare.
Our experienced Support team is committed to keeping Olympus Systems Integration solutions up and running perfectly—day in and day out. For Technical Support, please call 1-800-848-9024.
Round-the-clock Support
Our factory-trained Tech Support specialists are available 24 x 7 to address issues and questions. In as much as 80% of the cases, they can resolve issues right over the phone or via remote access. If new parts are required, our parts depots across the country ensure immediate replacement availability.
Escalating with Urgency
Issues that cannot be resolved remotely are escalated to our Field Service engineers for rapid, on-site response. If needed, they can engage the very same Olympus Systems Integration engineers who designed our systems, to ensure resolution.
Tech Support Downloads
To access updates for Olympus Systems Integration solutions, visit our support download page.
Microsoft Updates
To view recommended updates for our solutions, visit our Microsoft update page.
How Can We Help You?
To learn more, contact us today.