Digital Dictation Equipment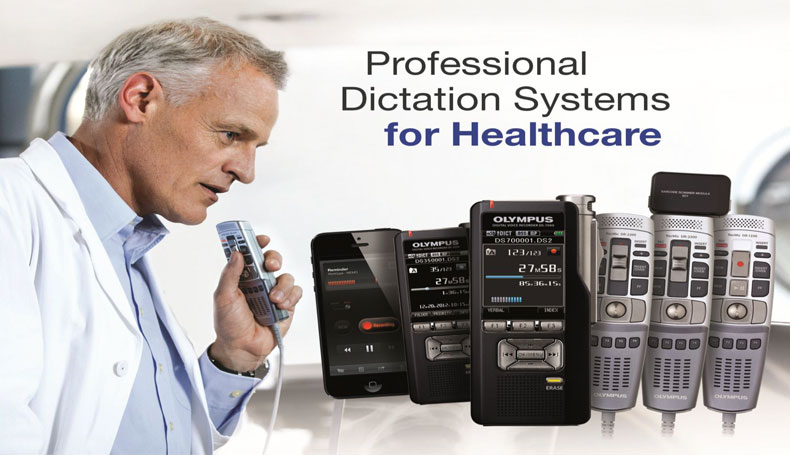 Digital Dictation Equipment
VIEW OLYMPUS' FULL RANGE OF AUDIO PRODUCTS ON OUR PROFESSIONAL DICTATION WEBSITE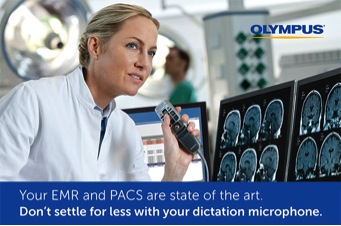 Olympus' powerful, secure and reliable Professional Dictation equipment is the ideal solution for physicians and healthcare facilities.
Faced with the public's ever-growing need for healthcare services, radiologists, physicians, PA's, nurses and their employers are always looking for ways to improve efficiency at their practices and hospitals. Olympus Professional Dictation equipment (digital voice recorders and USB microphones) securely streamlines the recording and dissemination of critical patient data and notes, saving time and money. Olympus Professional Dictation Systems can be configured to fit into any IT environment, EHR / EMR system or workflow.
---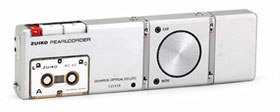 The World's Leading Brand of Voice Recorders
Plenty has changed since Olympus unveiled the world's first microcassette recorder — the Zuiko Pearlcorder — back in 1969. But plenty has stayed the same, too. As technology has evolved, Olympus has remained the market leader in dictation and digital voice recording equipment. Our current line of Professional Dictation products represents yet another advancement for the industry. They truly are revolutionary voice systems.
---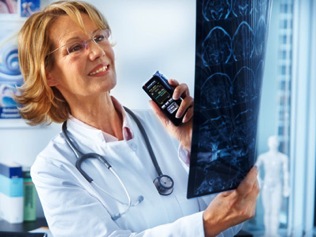 Why dictation?
Physicians' time is stretched thinner than ever. As patient load increases, the need to keep thorough, accurate records grows proportionally. What's the answer? - Digital dictation.
Dictation is defined within two methodologies of a hospital system;
Traditional transcription, using a transcriptionist (in-house or external), who uses a headset & foot pedal to listen to physician recorded audio and immediately transcribing the documentation for the doctor
Utilizing speech recognition software, allowing for live (speech-to-text) transcription directly into a PACS or EMR solution.
---
What Benefits can Speech Recognition Technology Provide a Physician?
Reduced Transcription Expense*
Dramatically Increased Physician Productivity*
Improved patient care via more detailed documentation and faster results delivery*
Increased cash flow and revenue by near immediate completion of the patient note, which reduces acute care length of stay and maximizes reimbursement in outpatient settings*
* White Paper | Speech Recognition: Accelerating the Adoption of Electronic Medical Records (Nuance.com)
---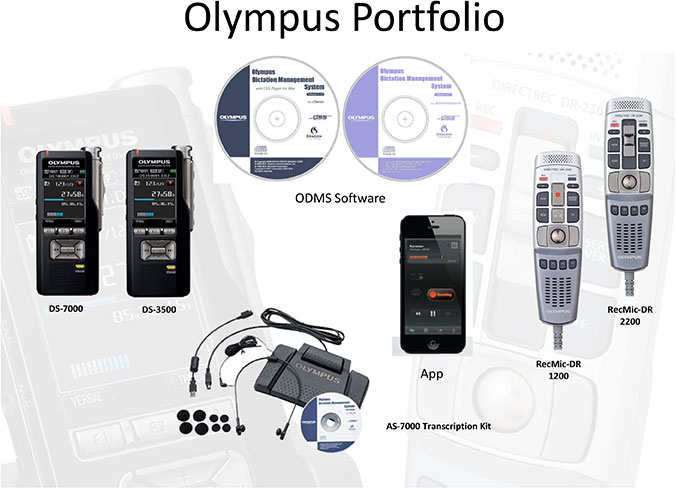 VIEW OLYMPUS' FULL RANGE OF AUDIO PRODUCTS ON OUR PROFESSIONAL DICTATION WEBSITE