FlexKnife Electrosurgical Knife (KD-630L)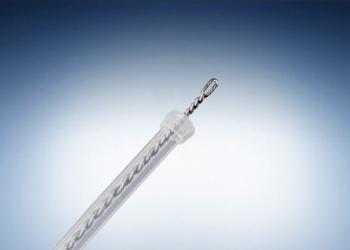 Knives
ESD - Knives
FlexKnife Electrosurgical Knife (KD-630L)
The Olympus FlexKnife™ electrosurgical knife features an adjustable loop designed to deliver cutting flexibility and enable smooth incision and dissection in all directions during an ESD procedure.
---
Key Benefits
Adjustable loop design: The loop cutting wire can be adjusted to different lengths suitable for marking, incision, and dissection.
Flexible sheath: A slim sheath with flexible stranded wire is designed to make the knife pliable enough to enable incision and dissection in all directions.
Thick distal sheath: The increased thickness at the distal end of the sheath functions as a stopper designed to help prevent perforation by allowing precise control of the cutting depth.
Product Support
MODEL KD630L
Insertion Portion Diameter: 2.6 mm
Cutting Knife Length: Adjustable
Cutting Knife Diameter: 0.8 mm
For detailed specifications, please contact customer service for assistance.
Olympus Training & Proper Use
Olympus offers a variety of educational opportunities for medical and surgical healthcare professionals. 
Peer-To-Peer Training
Our Professional Education Program provides multiple types of peer-to-peer training in order to meet the specific educational needs of physicians and nurses focused on the safe and effective use of Olympus products.
Olympus University
Olympus Professional Education also offers training programs through Olympus University (OU). Geared toward nurses, reprocessing technicians and biomeds, many of the OU courses are available for nursing contact hour continuing education credit.
Visit Olympus University
---