FlexKnife Electrosurgical Knife (KD-630L)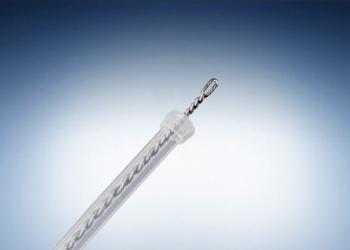 Knives
ESD - Knives
FlexKnife Electrosurgical Knife (KD-630L)
The Olympus FlexKnife™ electrosurgical knife features an adjustable loop designed to deliver cutting flexibility and enable smooth incision and dissection in all directions during an ESD procedure.
---
Key Benefits
Adjustable loop design: The loop cutting wire can be adjusted to different lengths suitable for marking, incision, and dissection.
Flexible sheath: A slim sheath with flexible stranded wire is designed to make the knife pliable enough to enable incision and dissection in all directions.
Thick distal sheath: The increased thickness at the distal end of the sheath functions as a stopper designed to help prevent perforation by allowing precise control of the cutting depth.
Product Support
MODEL KD630L
Insertion Portion Diameter: 2.6 mm
Cutting Knife Length: Adjustable
Cutting Knife Diameter: 0.8 mm
For detailed specifications, please contact customer service for assistance.
Olympus Training & Proper Use
Olympus Continuum, is a comprehensive platform of education and training experiences led by healthcare experts from around the world. Learning opportunities include hands-on courses, online learning, lectures and workshops, peer-to-peer training, accredited continuing education, and on-demand learning.
For more information: Olympus Continuum Video
---