Medical 3D LCD Monitors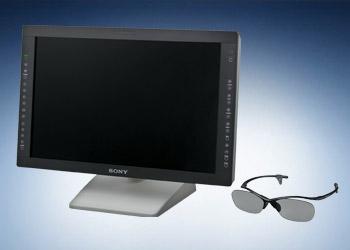 Monitors
Medical 3D LCD Monitor
Medical 3D LCD Monitors
The LMD-2451MT (24-inch*) and LMD-3251ST (32-inch*) 3D medical-grade displays deliver superb image quality in both 2D and 3D applications that the industry has come to expect from Sony product. In 3D mode, the LMD-2451MT & LMD-3251ST enable surgeons to take advantage of more realistic depth perception and spatial orientation with comfortable lightweight polarized 3D eyewear. 2D and 3D images are viewable without removing/replacing the glasses.
* Viewable area is measured diagonally. HD 3D medical-grade monitors have been optimized for the OLYMPUS HD 3D Imaging Solution.
---
Key Benefits
Comfortable, Lightweight 3D Glasses: Sony glasses are lightweight and comfortably designed to reduce fatigue, even after extended periods of use. Used with a Sony 3D monitor, the 3D glasses provide precise image quality and accurate color reproduction.
Optimal Design: Widescreen, High-Definition, 3D Medical-Grade monitor optimized for surgical operating rooms.
Versatile and Multi-purpose: Switch between 2D and 3D formats without removing and replacing 3D glasses.
True Color and Accuracy: Reveals clear and precise details with ChromaTRU color-matching technology unique to Sony, and  full-HD (1920x1080) resolution.  Displays color and texture variations not apparent through conventional SD technology.
---
Product Support
Olympus® Service & Repair
Olympus offers a broad range of services to healthcare professionals and to our customers, including contact hour and peer-based training courses; information, training tools and videos on infection control and reprocessing; authorized repair services and support on Olympus equipment; and financing solutions to help your facility with acquisition of new capital equipment, accessories, and maintenance plans.
Need Help?
Cleaning, Disinfection & Sterilization
The proper cleaning, disinfection, and sterilization of Olympus equipment is equally as important as their proper use.
Olympus Training & Proper Use
Olympus Continuum, is a comprehensive platform of education and training experiences led by healthcare experts from around the world. Learning opportunities include hands-on courses, online learning, lectures and workshops, peer-to-peer training, accredited continuing education, and on-demand learning.
For more information: Olympus Continuum Video