Injector Force Max Injection Needles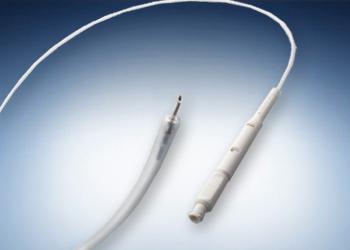 Needles
Injector Force Max Injection Needles
Olympus Injector Force Max Injection Needles deliver today's most reliable and effective injection performance in a single-use design. Thanks to improved needle extrusion capability, enhanced click response, and excellent liquid feeding, the family of Injector Force Max Needles maximizes endoscopic injection performance throughout the gastrointestinal tract.
---
Key Benefits
Ergonomic design: These needles feature a new ergonomic handle design and enhanced click response when extruding the needle. An angled needle design is tailored for upper and lower anatomy.
Enhanced piercing capability: The needle's improved extrusion performance and a sharper tip deliver a smooth, reliable, effective injection every time.
Larger lumen: A larger lumen ensures that the injection solution flows smoothly and quickly through the needle lumen.
Product Support
Olympus Injector Force Max Injection Needles include a wide array of models in various needle and sheath lengths and diameters. 
For detailed specifications please contact customer service for assistance.
Olympus Training & Proper Use
Olympus Continuum, is a comprehensive platform of education and training experiences led by healthcare experts from around the world. Learning opportunities include hands-on courses, online learning, lectures and workshops, peer-to-peer training, accredited continuing education, and on-demand learning.
For more information: Olympus Continuum Video
---