Resources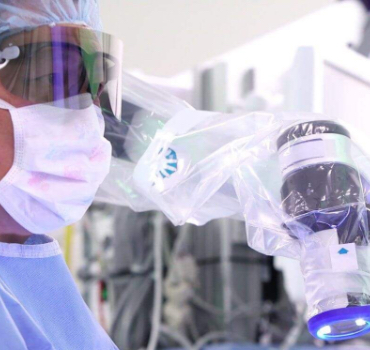 Keeping You and Your Patients Safe - ORBEYE™ & PPE During the COVID-19 Era
These examples of advanced sterile draping of the ORBEYE exoscope and use of PPE with 3D Shields have been shared and published by NYU Langone & Michigan Ear Institute.
It presents their experience on personal protective equipment (PPE) and the use of the ORBEYE exoscope in otology cases during the COVID-19 era.
Learn More
ORBEYE™ Bibliography
Explore scientific articles and publications of the ORBEYE exoscope and to learn
more about ORBEYE in the global news
ORBEYE in Scientific Articles
Neurosurgery
Spine
ENT
Urology
Misc.
Interested in New
Learning Opportunities?
The ORBEYE imaging system is a valuable tool for surgeon training and education. To download a
brochure and to receive more information, please fill out the form below