Imaging Capabilities

Changing the Way You See Your Patient
IR (Infrared) Imaging Capabilities
The ORBEYE™ Near-Infrared Imaging mode provides brilliant 4K 3D intraoperative ICG fluorescence in the cerebral vascular area.
ORBEYE exoscope's dedicated LEDs directly produce the required wavelength without relying on filter technology.
Brighter illumination of the ICG distribution through the vascular structures.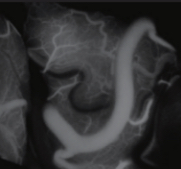 Conventional surgical microscope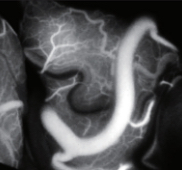 ORBEYE 4K 3D IR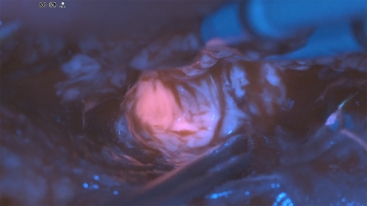 BL (Blue Light) Imaging Capabilities
The ORBEYE 4K 3D exoscope systems offers a blue light imaging mode that helps to distinguish tissues that have accumulated certain fluorophores from tissues that have not. A dedicated blue light LED provides high contrast and illumination for real-time dissection and is fully integrated into the system.
Big Screen 4K 3D IR BL Observation
ORBEYE exoscope provides brighter BL fluorescence imaging in 4K 3D, allowing surgeons the ability to perform surgery under BL fluorescence filter.
4K resolution and realistic 3D image perception combined with magnification capabilities up to X26 under NIR BL fluorescence filter.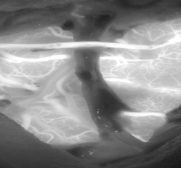 ORBEYE 4K 3D IR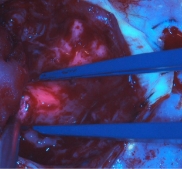 ORBEYE 4K 3D BL
Three Reasons for ORBEYE Exoscope Imaging Filters for Intraoperative Imaging
Exclusive optical design for ORBEYE exoscope that does not divide the optical path
Adoption of back-illuminated 4K imaging device (Exmor R)
Adoption of optimum LED light source for NIR or BL observation

Data on file with Olympus as of 10/01/2018
The ORBEYE delivers three-dimensional video imagery that is four times more detailed than standard HD imagery and can be magnified to the power of 26X. Providing a larger and wider color range, which is more natural and realistic, the ORBEYE helps physicians reliably identify tissue boundaries and see blood vessels and lesions. With no delay in image processing, the ORBEYE delivers this information in real time, allowing for smoother surgical procedures.
It is recommended to customize the ORBEYE exoscope to the needs of each specialty, with features such as Auto Focus, Near Infrared Imaging Capabilities, Blue Light Imaging Capabilities and more. Individual user profiles offer enhanced customization to detailed settings on the ORBEYE, the camera head and foot pedal. Near Infrared Imaging Capabilities are only available for neuro- vascular procedures in adult patients. This instrument has been designed to be used during surgery to provide magnified observation. Do not use for purposes other than those described in the manufacturer's indications for use, as this may result in injury of the patient or operator as well as damage to the equipment. Avoid direct contact with the patient's eye. The strong illumination can injure the retina. If this instrument is not draped with an aseptic technique, operator or patient infection may result.