OEV321UH 4K Ultra High-Definition LCD Monitor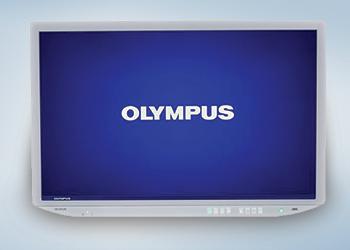 Monitors
4K UHD LCD Monitor
OEV321UH 4K Ultra High-Definition LCD Monitor
OEV321UH is a 4K Ultra High Definition 32-inch LCD monitor optimized for Olympus endoscopy and surgical endoscopy systems. The excellent image quality of the video image system and the enhanced color reproduction are carried from the initial capture to the final display. The OEV321UH is specifically designed for optimal performance with Olympus equipment.
---
Key Benefits
High Observation Performance: 32-inch 16:9 LCD monitor with ultra high-definition image quality brings out the full potential of the Olympus endoscopy and surgical endoscopy systems. The 4K up-convert function accommodates existing HDTV endoscopy and surgical systems.
Multiple Images Display: Picture in Picture (PIP) and Picture out Picture (POP) display images from multi modalities that can offer optimal supports for endoscopic procedures.
Advanced Image Multiple Enhancer: Advanced Image Multiple Enhancer (A.I.M.E.) produces sharp, vivid image of structures without increasing noise to create the enhanced texture that supports more detailed observation.
Convenient and Useful Output: OEV321UH's CLONE OUT is the function that outputs the HD/4K video signal as displayed including PIP/POP image to the second monitor and recording device.
Versatile 4K/HD Signal Routing: 4K/HD video signal can be routed via single cable with 12G-SDI input and output lines. Various input/output terminals are provided to handle conventional HDTV signals.
User-friendly Design: Full-flat display and detachable cable cover provides easier cleaning. The access window on cable cover makes cabling easier.
Product Support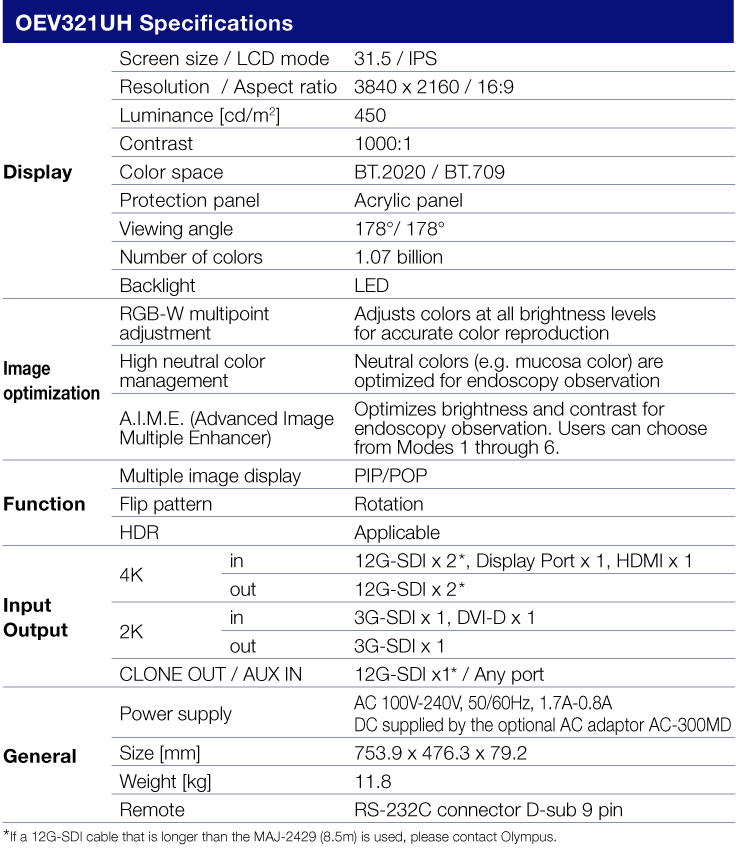 Olympus® Service & Repair
Olympus offers a broad range of services to healthcare professionals and to our customers, including contact hour and peer-based training courses; information, training tools and videos on infection control and reprocessing; authorized repair services and support on Olympus equipment; and financing solutions to help your facility with acquisition of new capital equipment, accessories, and maintenance plans.
Need Help?
Olympus Training & Proper Use
Olympus Continuum, is a comprehensive platform of education and training experiences led by healthcare experts from around the world. Learning opportunities include hands-on courses, online learning, lectures and workshops, peer-to-peer training, accredited continuing education, and on-demand learning.
For more information: Olympus Continuum Video
---