Ultrasound Processors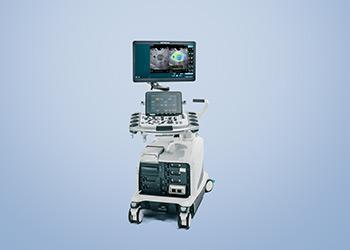 Endoscopic Ultrasound
Ultrasound Processors
Olympus currently offers three ultrasound processors; the ARIETTA 850, the EU-ME2, and the EU-ME2 Premier Plus.
The ALOKA ARIETTA 850 premium ultrasound processor provides endoscopists with a greater depth of information allowing for decisive decision making, partnered with industry leading service and support. "Image quality" and "advanced technology" are two key areas where a determined effort has been made to refine fundamental performance and examination precision.
The EU-ME2 is Olympus' most recent universal ultrasound processor that provides image quality comparable to a large radiology processor, but in a compact body. New and enhanced features improve visualization and are designed to assist in endoscopic and bronchoscopic diagnosis and improved quality of care.
---