Ultrasil Vent Tubes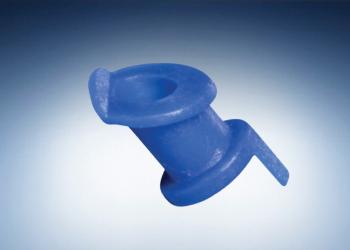 Tubes
Vent Tube
Ultrasil Vent Tubes
Olympus UltraSil™ vent tubes feature a proprietary treatment on their silicone construction that is clinically proven to resist biofilm.
For more information, please refer to the Reference Guide.
---
Key Benefits
Trusted design: Many of the vent tubes sold by Olympus were originally designed by Gyrus ENT (now a part of Olympus). For more than 50 years, these vent tubes have been the most trusted by ENT professionals nationwide. 
Diverse product line: Olympus myringotomy tubes are available in a vast array of materials, coatings, and sizes to meet the diverse needs of ENT surgeons.
Product Support
Olympus myringotomy vent tubes are available in a wide array of materials, coatings, and sizes. 
For detailed specifications, please contact your local Olympus ENT representative for assistance or refer to the ENT Catalog.
Olympus Training & Proper Use
Olympus offers a variety of educational opportunities for medical and surgical healthcare professionals. 
Peer-To-Peer Training
Our Professional Education Program provides multiple types of peer-to-peer training in order to meet the specific educational needs of physicians and nurses focused on the safe and effective use of Olympus products.
Olympus University
Olympus Professional Education also offers training programs through Olympus University (OU). Geared toward nurses, reprocessing technicians and biomeds, many of the OU courses are available for nursing contact hour continuing education credit.
Visit Olympus University