Ultrasil Vent Tubes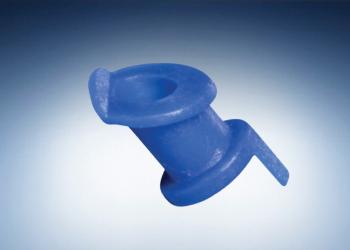 Tubes
Vent Tube
Ultrasil Vent Tubes
Olympus UltraSil™ vent tubes feature a proprietary treatment on their silicone construction that is clinically proven to resist biofilm.
For more information, please refer to the Reference Guide.
---
Key Benefits
Trusted design: Many of the vent tubes sold by Olympus were originally designed by Gyrus ENT (now a part of Olympus). For more than 50 years, these vent tubes have been the most trusted by ENT professionals nationwide. 
Diverse product line: Olympus myringotomy tubes are available in a vast array of materials, coatings, and sizes to meet the diverse needs of ENT surgeons.
Product Support
Olympus myringotomy vent tubes are available in a wide array of materials, coatings, and sizes. 
For detailed specifications, please contact your local Olympus ENT representative for assistance or refer to the ENT Catalog.
Olympus Training & Proper Use
Olympus Continuum, is a comprehensive platform of education and training experiences led by healthcare experts from around the world. Learning opportunities include hands-on courses, online learning, lectures and workshops, peer-to-peer training, accredited continuing education, and on-demand learning.
For more information: Olympus Continuum Video