RocaFlow Fluid Management System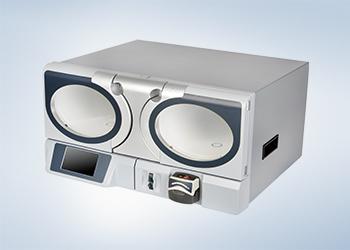 Fluid Management
RocaFlow Fluid Management System
The RocaFlow Fluid Management Pump is a comprehensive continuous flow solution for all endourology procedures. Featuring 2 chambers universally compatible with 1000 or 3000 mL fluid bags, isostatic pressure management for irrigation, fluid warming, and peristaltic outflow, the RocaFlow is a safe and effective one-stop shop for all Urology fluid management. 
---
Key Benefits
Two pressure chambers able to hold up to 3000 mL fluid bags
Universally compatible with any endourology procedure and fluid type
Isostatic pressure management maintains consistent distention and visualization
Fluid warming option heats chamber to patient body temperature for improved comfort
Suction pump for optional outflow to create continuous flow
Product Support
Dimensions: 20.5" W x 17.7" D x 9.4" H
Weight: 46.3 lb
Olympus® Service & Repair
Olympus offers a broad range of services to healthcare professionals and to our customers, including contact hour and peer-based training courses; information, training tools and videos on infection control and reprocessing; authorized repair services and support on Olympus equipment; and financing solutions to help your facility with acquisition of new capital equipment, accessories, and maintenance plans.
Need Help?
Olympus Training & Proper Use
Olympus Continuum, is a comprehensive platform of education and training experiences led by healthcare experts from around the world. Learning opportunities include hands-on courses, online learning, lectures and workshops, peer-to-peer training, accredited continuing education, and on-demand learning.
For more information: Olympus Continuum Video
---