PCF-HQ190L/I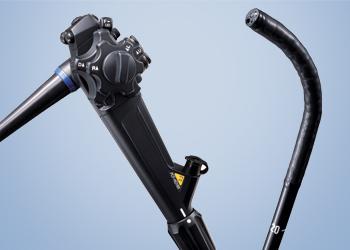 Slim Colonoscope
PCF-HQ190L/I
Outstanding image and handling capabilities in a slim colonoscope.
---
Key Benefits
Enhanced Imaging - A new level resolving power and 170 degree field of view support detailed observation and support lesion detection. This in combination with the high performance of EEIII's NBI opens up exciting new applications and reinforces NBI's position as the standard of care for GI endoscopy.
NBI with Near Focus Mode in a Slim Diameter Colonoscope - Narrow Band Imaging has met the American Society for Gastrointestinal Endoscopy (ASGE) Preservation and Incorporation of Valuable Endoscopic Innovations (PIVI) thresholds for real-time assessment of diminutive colorectal polyps by expert endoscopists when optical biopsy assessment was made with high confidence.
Product Support
Outer diameter of insertion tube: 12.0 mm 
Outer diameter of distal end: 11.8 mm 
3.2 mm diameter channel. 
4-way angulation (180°up, 180°down and 160° right and left) 
The field of view: 170° 
RIT available 
Water jet function is available
Dual Focus available 
---