UltraTrack Guidewire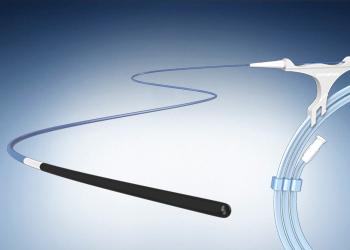 Guidewires
UltraTrack Guidewire
When one wire makes sense.
The UltraTrack hybrid Guidewire is designed to be the go-to wire for all situations. It enables both easy access and secure placement during the most challenging procedures. When reducing inventory and the number of guidewire exchanges during a procedure is important, standardizing on UltraTrack will create efficiencies without compromising clinical excellence.
---
Key Benefits
Secure Access: More body designed for improved device tracking and pushability; round wire design to help maintain purchase and wire position.
Atraumatic Navigation: Hydrophilic polymer coated tip helps facilitate smooth and easy navigation through strictures and stone obstructions; kink resistant nitinol core wire tapers to a precision grind tip; designed for optimal flexibility.
Design Durability: Designed to leave no trace behind, with unmatched quality and integrity.
---
Product Support
Olympus guidewires are engineered to ensure rapid access, easy advancement, smooth tracking, and maximum maneuverability. They help maintain precise control at every step of the procedure. Olympus guidewires are available in a variety of core materials, coatings, tips, and sizes—ensuring the right combination of torque, lubricity, and visibility for optimum results. Olympus urology guidewire designs include: GLIDEWIRE® Urologic Hydrophilic Coated Guidewire, UltraTrack, SureGlide®, Quattro™, Bentson, PTFE-Coated, and Amplatz. For detailed specifications or to determine the appropriate device for your needs, please contact customer service for assistance.
Olympus Training & Proper Use
Olympus Continuum, is a comprehensive platform of education and training experiences led by healthcare experts from around the world. Learning opportunities include hands-on courses, online learning, lectures and workshops, peer-to-peer training, accredited continuing education, and on-demand learning.
For more information: Olympus Continuum Video