SmartBand®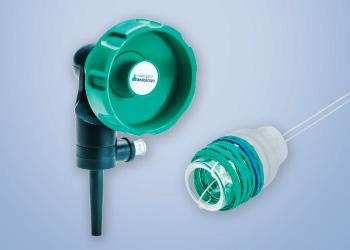 Band Ligation
SmartBand®
Multi-Band Ligation Kit
Scientifically designed to improve ligation performance through superior band retention, anti-slip band design, predictable band deployment and an easy, intuitive setup. SmartBand ligation packs are also available for when more than 6 bands are necessary to complete the procedure.
---
Key Benefits
Superior Band Retention: Latex-free high retention bands deliver the compression force needed to keep the band on the tissue to treat the patient.
Predictable Band Deployment: SmartBand's unique handle design reliably predicts band deployment.
Intuitive Setup: An intuitive hook and loop theme helps to load the device correctly the first time.
Anti-Slip Band Design: Bands are designed with SafeGripTM, an anti-slip structure that grips tissue better.
Product Support