Guardian™ Endoscope Single-Use Valve Set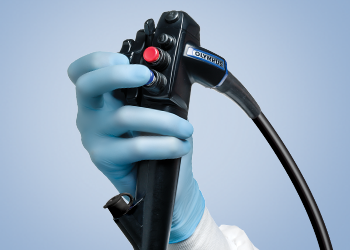 Biopsy Valves
Guardian™ Endoscope Single-Use Valve Set
Designed for functionality and efficiency, the Guardian valve set offers a disposable solution for valve tracking and traceability. Guardian is validated by Olympus for use with Olympus endoscopes. The single-use valves eliminate the burden of manual cleaning and reprocessing of hard to clean detachable scope parts while providing uncompromised performance.
---
Key Benefits
Scope Validation for Ideal Compatibility and Performance: The only valves on the market that were tested by Olympus and validated for Olympus endoscopes. The Guardian valves tested within the performance threshold established by Olympus semi-reusable valves and function at an equivalent level.
Unique Construction for Uncompromised Functionality: The disposable suction valve is constructed with a metal stem to help maintain suction force throughout the procedure and meet suction force expectations established by semi-reusable valves.
One-time-use to Prevent Cross Contamination
Product Support
These products are intended to be fitted to the appropriate air/water, suction, and biopsy valves of an endoscope. The Disposable Air/Water Valves are intended to control inflow of gases and water, and prevent backflow. The Disposable Suction Valves are intended to enable suction and prevent inflow of air. The Disposable Biopsy Valves are intended to enable access for/exchange of endoscopic devices while maintaining insufflations and minimizing leakage of bio material during an endoscopic procedure. Please refer your customers to the instruction manual (package insert) for essential information on using this instrument safely and effectively.
Olympus® Service & Repair
Olympus offers a broad range of services to healthcare professionals and to our customers, including contact hour and peer-based training courses; information, training tools and videos on infection control and reprocessing; authorized repair services and support on Olympus equipment; and financing solutions to help your facility with acquisition of new capital equipment, accessories, and maintenance plans.
Need Help?