3-Wire Spiral Basket - Single Use (FG-52D)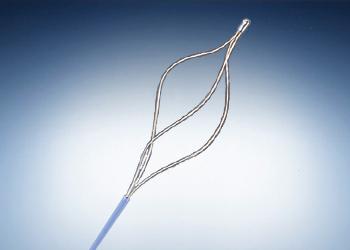 Forceps
Grasping Forceps / Retrieval Baskets
3-Wire Spiral Basket - Single Use (FG-52D)
Single-use Olympus 3-Wire Spiral Baskets can be opened widely and are good for grasping round slippery objects.
Product Support
MODEL FG-52D
Working Length: 115 cm
Opening Width: 10.0 mm
Minimum Channel Size: 1.2 mm
Compatible Scopes: BF
Package: 1 per box, sterile
Use: Single use
To learn more about the full array of reusable and single-use Olympus Foreign Body Retrieval Devices, please contact customer service for assistance.
Olympus Training & Proper Use
Olympus Continuum, is a comprehensive platform of education and training experiences led by healthcare experts from around the world. Learning opportunities include hands-on courses, online learning, lectures and workshops, peer-to-peer training, accredited continuing education, and on-demand learning.
For more information: Olympus Continuum Video