Celon Precision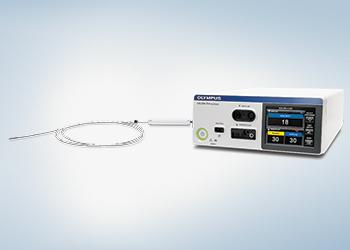 Energy
RF Energy
Celon Precision
Smart, Gentle, Efficient. Radiofrequency ablation (RFA) is an established minimally invasive treatment of varicose veins. The generator and ProCurve V applicator of the Precision System allow highly accurate and customized varicose vein treatments. Using bipolar radiofrequency technology, the "Pulse RFITT" mode (radiofrequency induced thermotherapy), occludes veins gently and efficiently.
---
Key Benefits
Impedance Measurement & Auto-Stop Feature
Continuous intraoperative impedance measurement determining the tissue condition
As tissue impedance rises, the generator automatically adjusts its power output
Once the vein is occluded, or the tip is inside an introducer sheath, the Auto-Stop function is automatically enabled
The bipolar RF current does not heat the electrode tip itself, but only the adjacent tissue
The generator may also be employed in standard inpatient and outpatient surgical procedures (monopolar and bipolar settings)
Product Support
Applicator with slender diameter of 1.8 mm (5 Fr/6 Fr).
Flexible shaft for easy insertion.
Centimeter markings for precise placement (rubber ring-positioning guide).
Clear tip visualization on ultrasound for easy positioning.
Short electrode tip of 18 mm (enabling treatment of short vein segments e.g. perforators).
May be positioned up to 1 cm inferior of the saphenous junctions.
Tissue heated up to about 212° F.
Protects against thermal damage to the introducer sheath.
Continuous withdrawal with inbuilt auto-feedback control.
Olympus® Service & Repair
Olympus offers a broad range of services to healthcare professionals and to our customers, including contact hour and peer-based training courses; information, training tools and videos on infection control and reprocessing; authorized repair services and support on Olympus equipment; and financing solutions to help your facility with acquisition of new capital equipment, accessories, and maintenance plans.
Need Help?
Cleaning, Disinfection & Sterilization
The proper cleaning, disinfection, and sterilization of Olympus equipment is equally as important as their proper use.