Balloon Control Unit (OBCU)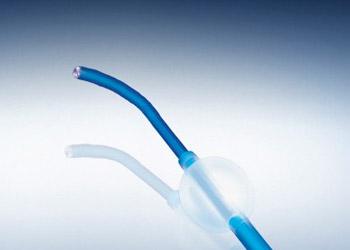 Balloon Control
Balloon Control Unit (OBCU)
As part of the innovative Olympus Single Balloon Enteroscope (SBE) System, the Olympus OBCU balloon control unit greatly simplifies enteroscopy procedures by placing a single balloon on the splinting tube instead of having a second balloon on the scope. Setup requires only a simple connection to the overtube, and one touch of the control button (via front panel or remote controls) operates the balloon inflation/deflation. Equipped with an automatic pressure control function, the OBCU ensures balloon pressure is maintained within a prescribed range for safety and convenience.
---
Key Benefits
Dependable pressure control: An automatic pressure control function ensures maximum reliability and safety.
Simple configuration: The simple design of the OBCU ensures easy set up and operation.
Convenient control: Operation of the OBCU is possible using the front panel controls or via a compact remote control.
Product Support
Power: 100-240V AC 50/60 Hz
Consumption Electric Power: 150 VA
Set Pressure of Balloon: 5.4 kPa (+2.6kPA -0.0kPa)
Size (WxHxD): 374 x 151 x 486 mm
Weight:11 kg (Balloon Control Unit), 0.4 kg (OBCU Remote Controller)
Olympus Training & Proper Use
Olympus Continuum, is a comprehensive platform of education and training experiences led by healthcare experts from around the world. Learning opportunities include hands-on courses, online learning, lectures and workshops, peer-to-peer training, accredited continuing education, and on-demand learning.
For more information: Olympus Continuum Video
---