Cytology Brushes for Pulmonary with Covered Sheath - Single Use (BC-202D-3010)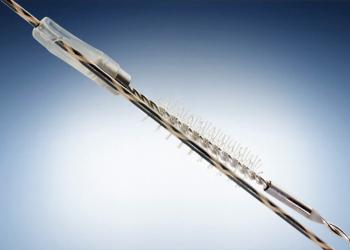 Brushes
Cytology Brush
Cytology Brushes for Pulmonary with Covered Sheath - Single Use (BC-202D-3010)
Single-use Olympus BC-202D-3010 Cytology Brushes for Pulmonary with Covered Sheath provide the ideal brush hardness for improved specimen collection with thinner bristles. A thicker control wire with increased warp resistance provides improved insertion capability and easier brushing. This brush features a brush length of 10.0 mm and an outer brush diameter of 3.0 mm.
Product Support
MODEL BC-202D-3010
Style: Covered sheath
Working Length: 115 cm
Brush Length/Outer Diameter: 10.0/3.0 mm 
Bristle Diameter: 0.064 mm
Minimum Channel Size: 2.0 mm
Package: 10 per box, sterile
Use: Single use
For detailed specifications on the complete line of Olympus Cytology Brushes, please contact customer service for assistance.
Olympus Training & Proper Use
Olympus Continuum, is a comprehensive platform of education and training experiences led by healthcare experts from around the world. Learning opportunities include hands-on courses, online learning, lectures and workshops, peer-to-peer training, accredited continuing education, and on-demand learning.
For more information: Olympus Continuum Video