Multi-3V Extraction Balloon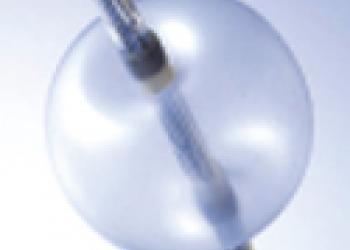 Balloons
Balloon Catheter
Multi-3V Extraction Balloon
Single-use Olympus Multi-3V Extraction Balloons are made from thick, high-quality balloon material that is highly resistant to breaking. Each balloon can be easily adjusted to three diameters and is available in both distally wire-guided and over-the-wire designs. A specially designed catheter allows for improved insertion into the papilla and smoother guidewire passage.
---
Key Benefits
Durable material: Thick, high-quality material is highly resistant to breaking, potentially reducing overall extraction balloon expenditures.
Pre-measured convenience: Three pre-measured syringes enable precise, reliable inflation quickly, without having to visually check the markings on the syringe.
Adjustable sizing: Each balloon can be easily adjusted to one of three sizes to suit the anatomical condition of each case: 8.5/11.5/15 mm or 15/18/20 mm.
Two designs: The balloons are available in a choice of distally wire-guided or over-the-wire designs to suit virtually every physician's preference.
Product Support
Minimum Channel Size: 2.8 mm
Injection Port: Above, below
Distal Tip Outer Diameter: 4.5 Fr.
Balloon Diameters: 8.5, 11.5, 15, 18, 20
Package: 1 per box, sterile
Use: Single use
Olympus Training & Proper Use
Olympus Continuum, is a comprehensive platform of education and training experiences led by healthcare experts from around the world. Learning opportunities include hands-on courses, online learning, lectures and workshops, peer-to-peer training, accredited continuing education, and on-demand learning.
For more information: Olympus Continuum Video