SnareMaster Plus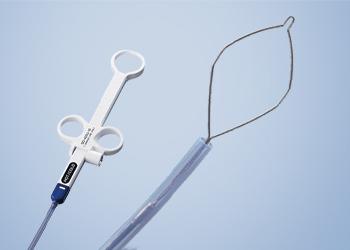 Snares
SnareMaster Plus
Olympus is excited to offer SnareMaster Plus, a hybrid hot and cold snare to meet a variety of clinical needs. SnareMaster Plus is the latest addition to the SnareMaster family, offering an ideal solution for cold snare polypectomy. The product is available in both 10mm and 15mm sizes.
---
Key Benefits
Newly Designed Hexagonal Shape
The hexagonal shape allows for precise manipulation and control when capturing polyps, while maintaining an appropriate margin of normal tissue required for cold snare polypectomy.
Durability
Ability to retain loop stability and shape after multiple cuts.
Thin Wire
0.3 mm thin wire with optimal stiffness facilitates clean, sharp cold cutting.
Smooth Operation
Coated wire facilitates smooth operation and enhanced cutting.
Hybrid Hot and Cold Cutting Ability
Designed to perform optimally for both hot and cold snare polypectomy.
Multiple Sizes (10mm, 15mm)
Multiple sizes available to meet various clinical needs.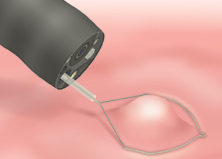 Newly designed hexagonal shape.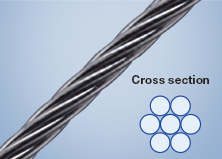 Thin .3mm wire.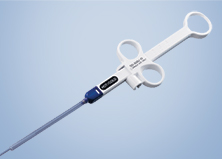 Hybrid hot and cold cutting ability.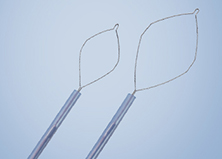 Multiple sizes (10mm,15mm)
Product Support
| | | | |
| --- | --- | --- | --- |
| Catalog Number | Description | Quantity | Minimum Working Channel |
| SD-400U-10 | 10mm SnareMaster Plus | 10/box | 2.8 mm |
| SD-400U-15 | 15mm SnareMaster Plus | 10/box | 2.8 mm |