HANAROSTENT® Esophagus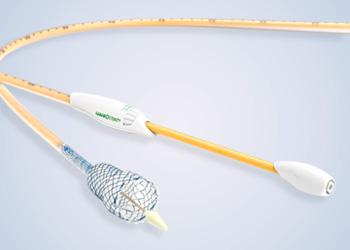 Metal Stent
HANAROSTENT® Esophagus
Olympus offers a lineup of self-expanding metal stents to help achieve luminal patency in a variety of clinical applications. With a unique braiding design, the HANAROSTENT® provides an ideal balance of radial and axial force, allowing for the flexibility to conform to a patient's anatomy and precisely target their stricture.
HANAROSTENT® Esophagus is a fully covered stent designed to be used for palliative treatment of esophageal stricture and/or trachea-esophageal fistula caused by malignant tumors.
Over-the-wire delivery system is compatible with a 0.035" or 0.038" guidewire.
Indications for Use
The HANAROSTENT® Esophagus (CCC) is indicated for application in palliative treatment of esophageal stricture and/or trachea-esophageal fistula caused by malignant tumors.
Contraindications
This stent is contraindicated for:
Strictures that cannot be dilated enough to pass the delivery device.
Chronically bleeding tumors, if bleeding is active at the time of placement.
Patients for whom the endoscopic treatments are contraindicated.
Multiple sites of obstruction
Standard endoscopy contraindications
Strictures caused by benign tumors
Any use other than those mentioned in Indications for Use
---
Key Benefits
Precise Placement
4 unique gold radiopaque markers at the center of the stent allow for visualization and precise, accurate placement
An additional 8 gold radiopaque markers on the proximal and distal ends assist with stent visualizatoin
Unique Wire Structure
Hook-cross nitnol design provides optimal radial and axial force
Anti-Migration
Dumbbell heads on both ends for anti-migration
Repositioning Function
Fully covered body (silicone coating) and lassos on both ends to assist with stent repositioning or removal if necessary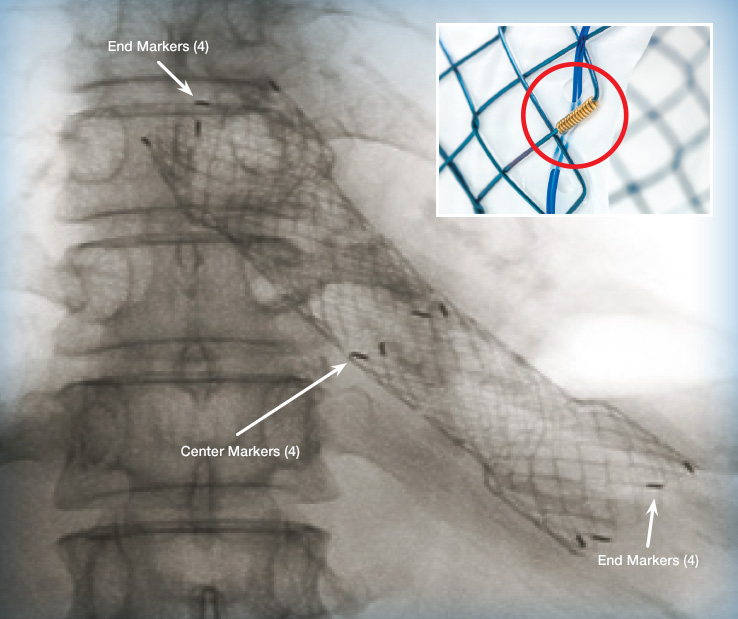 Product Support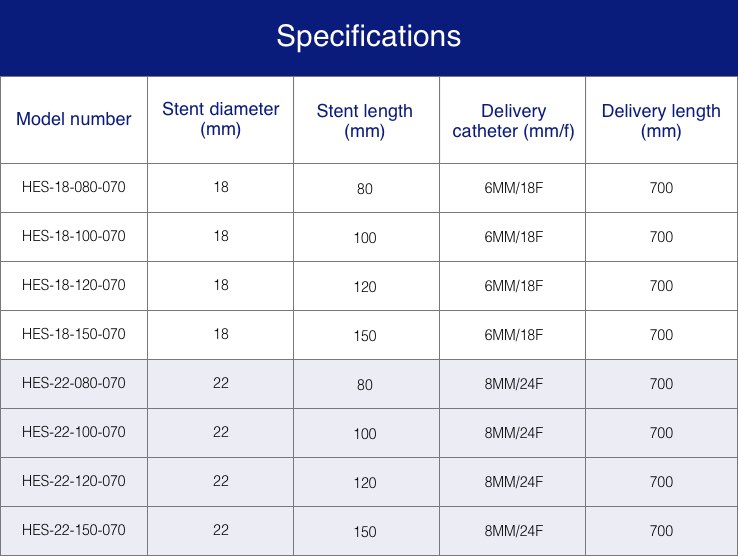 Olympus Training & Proper Use
Olympus offers a variety of educational opportunities for medical and surgical healthcare professionals. 
Peer-To-Peer Training
Our Professional Education Program provides multiple types of peer-to-peer training in order to meet the specific educational needs of physicians and nurses focused on the safe and effective use of Olympus products.
Olympus University
Olympus Professional Education also offers training programs through Olympus University (OU). Geared toward nurses, reprocessing technicians and biomeds, many of the OU courses are available for nursing contact hour continuing education credit.
Visit Olympus University