HANAROSTENT® Biliary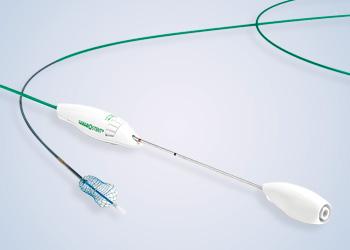 Metal Stent
HANAROSTENT® Biliary
Olympus offers a lineup of self-expanding metal stents to help achieve luminal patency in a variety of clinical applications. With a unique braiding design, the HANAROSTENT® provides an ideal balance of radial and axial force, allowing for the flexibility to conform to a patient's anatomy and precisely target their stricture.
HANAROSTENT® Biliary is an uncovered stent designed to be used for palliative treatment of bile duct strictures caused by malignant tumors.
Compatible with a 0.025" or 0.035" guidewire.
Indications for Use
The HANAROSTENT® Biliary (NNN) is indicated for the palliation of malignant strictures in the biliary tree.
Contraindications
This stent is contraindicated for:
Strictures that cannot be dilated enough to pass the delivery device
Chronically bleeding tumors, if bleeding is active at the time of placement
Patients for whom the endoscopic treatments are contraindicated
Patients with ascites
Multiple sites of obstruction
Standard endoscopy contraindications
Strictures caused by benign tumors
Any use other than those mentioned in Indications for Use
---
Key Benefits
Unique Wire Stricture
Hook-cross nitnol design provides optimal radial and axial force
Natural fit in biliary tract
Minimizes the shortening rate after stent deployment
Minimizes returning force
Precise Placement
12 radiopaque markers on the proximal, distal and middle of the stent to assist with placement under fluoroscopy
Unique Sizes
5cm, 6cm and 7cm length options to more accurately target different sized strictures
Anti-Migration
Large flare-ends are designed for anti-migration
Recapturing Function
Stent can be fully recaptured, marked by red "point of no return" on device handle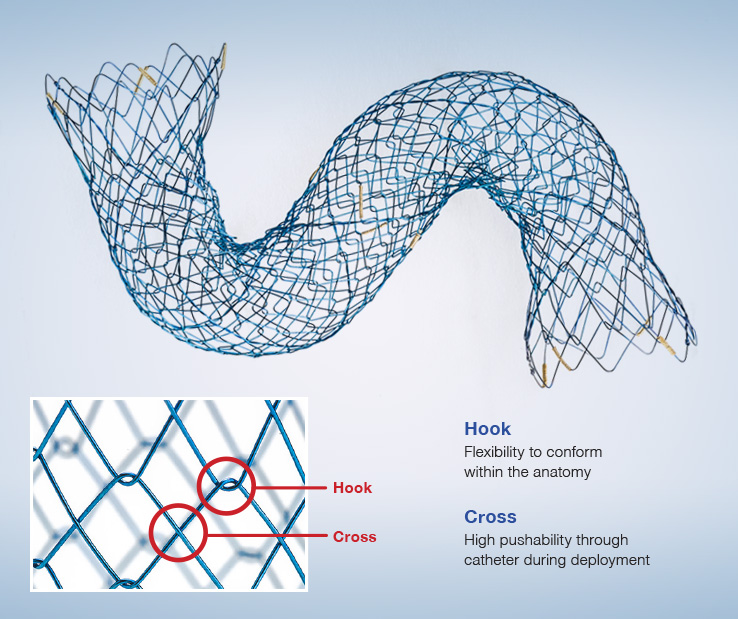 Product Support