Energy Unleashed

Hospital Solutions from Olympus Surgical Energy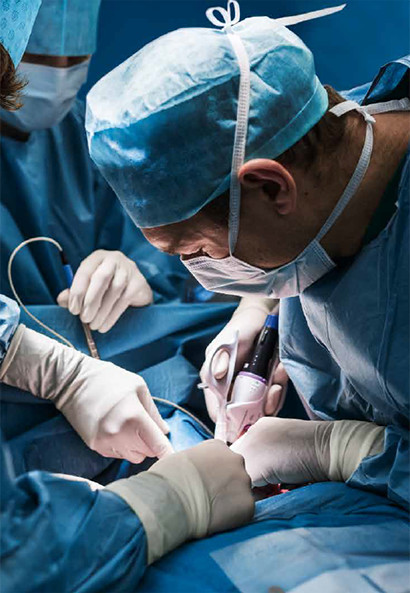 Overview
The Olympus Surgical Energy portfolio offers a unique blend of products which allows surgeons to assess the needs of the patient and choose the appropriate energy device, while at the same time delivering value to the hospital.
Universal Surgical Energy Generator:
EPF-1 integrates all common forms of surgical energy into a single platform
Integrated Technology:
THUNDERBEAT portfolio provides advanced performance by combining ultrasonic and advanced bipolar energy
Ultrasonic Technology:
SONICBEAT portfolio provides performance combined with economic value
Advanced Bipolar Technology:
PK® portfolio provides trusted and unique GYN solutions
The breadth of the Energy portfolio allows facilities to provide clinicians with access to premium technologies critical to complex procedures, while also offering clinically effective/value devices for standard, high volumes cases.
Products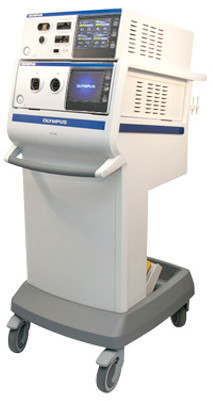 The Olympus Universal Surgical Energy Generator (EPF-1) :
Eliminates the need for multiple generator platforms in the hospital —streamlining workflow and limiting training requirements for staff by supporting all the common forms of energy that are used in the OR today.
The EPF-1 system supports cutting edge technology designed for specific procedural needs while also meeting hospital requirements for standardization. Allows surgeons and staff to access the following energy modalities with one generator system:
Integrated Energy (THUNDERBEAT)
Ultrasonic Energy (SONICBEAT)
Advanced Bipolar (PK TECHNOLOGY)
Standard Bipolar
Standard Monopolar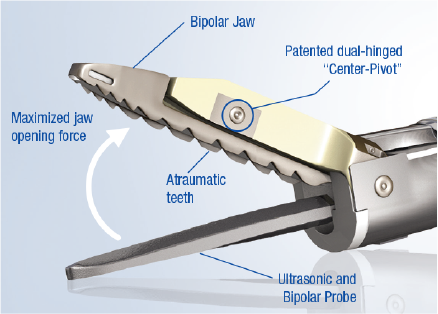 THUNDERBEAT
An integrated advanced energy product family designed to fulfill more surgical needs with a multifunctional instrument by combining ultrasonic and advanced bipolar energy into a single device.
The THUNDERBEAT system can contribute to an uninterrupted operative flow and potentially reduce OR time/cost:
Replaces dissector, grasper, other energy devices, sutures and vascular clips for reduced instrument usage and instrument exchange
Provides Best-In-Class tissue cutting and rapid 7mm vessel sealing
Meets needs for clinical situations that demand greater performance and value compared to conventional advanced energy devices
SONICBEAT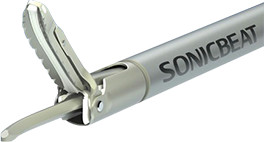 An advanced energy product family that provides multifunctional devices that combine ultrasonic energy with Olympus' Revolutionary Jaw design at an economically attractive value.
The SONICBEAT system provides solutions for hospitals deciding on a surgical energy device that provides reliable performance every time, while still balancing the economic challenges in today's healthcare environment:
Allows for optimized grasping throughout the jaw (higher tip grasping forces)
Delivers precise fine and blunt dissection utilizing the refined tip
Provides reliable and consistent 5mm vessel sealing performance
PK TECHNOLOGY
An advanced energy product family that provides impedance-controlled advanced bipolar energy system that is designed specifically to enhance performance and versatility in laparoscopic GYN procedures.
The PK TECHNOLOGY system enables surgeons to select the best technology option for specific procedural needs on our universal generator for maximal ease of use and streamlined workflow:
Delivers uniquely-designed instruments for GYN procedures
Provides surgeons with options that offer precision and control
Meets all clinical needs for dissection, coagulation and transection/resection


Clinical Evidence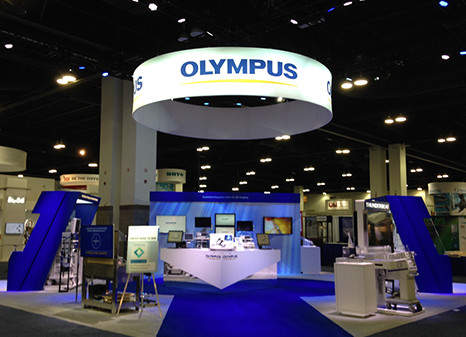 Events
Supply Chain Conferences:

Premier Breakthroughs
June 27-30 2017
National Harbor, MD

AHRMM Annual Meeting
July 23-26, 2017
Washington D.C.

Vizient Innovation
September 12-15, 2017
Denver, CO

OR Manager Annual Meeting
October 2-4, 2017
Orlando, FL

Schedule A Meeting
To schedule a meeting or request contact from a local Olympus Surgical Energy representative, complete the following: