ESG-410 Electrosurgical Generator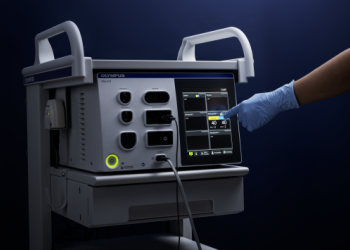 Energy
HF Generator
ESG-410 Electrosurgical Generator
The ESG-410 Electrosurgical Generator features PLASMA+™ Technology, the latest technology to advance surgical treatment. This all-in-one generator powers a wide variety of surgical devices: Plasma resection for urology & gynecology, monopolar resection, bugbees, standard bipolar, as well as advanced bipolar for endoscopic and open procedures.
---
Key Benefits
Enhanced procedural efficiency due to faster tissue removal in BPH resections because of the reliable ignition of larger PlasmaLoop™ electrodes
Faster and stable ignition of Medium PlasmaLoop™, large PlasmaLoop™, PlasmaBand™, PlasmaButton™, and Plasma-OvalButton™ electrodes without tissue contact compared to the ESG-400 and SuperPulse generators
Maximize precision in TURBT procedures with ignition in free saline
Wireless footswitch available for added flexibility
Includes industry leading 5-year warranty
Product Support
Size
Width 370 ± 2 mm
Height 241 ± 2 mm
Depth 501 ± 2 mm
Weight 16.4 kg
Output
High frequency functions Monopolar and bipolar
High frequency at rated load 344 to 516 kHz
Maximum HF power monopolar 300 W at 500 Ω
Maximum HF power bipolar 320 W at 75 Ω
Olympus® Service & Repair
Olympus offers a broad range of services to healthcare professionals and to our customers, including contact hour and peer-based training courses; information, training tools and videos on infection control and reprocessing; authorized repair services and support on Olympus equipment; and financing solutions to help your facility with acquisition of new capital equipment, accessories, and maintenance plans.
Need Help?