PK Tonsil & Adenoid Blades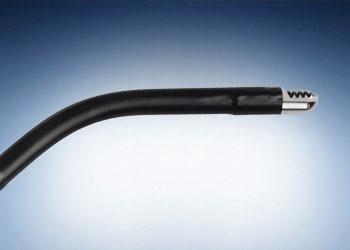 Blade
Adenoid Blade
PK Tonsil & Adenoid Blades
PK tonsil and adenoid blades are the only bipolar microdebrider blades for powered tonsil and adenoid procedures. They deliver bipolar hemostasis at the tip to help control bleeding. When compared to other tonsil and adenoid devices, they can offer a faster recovery time and are more cost effective.
---
Product Support
The Olympus PK diego® System is the only powered dissector platform with built-in hemostasis for ENT. For more information about system components or detailed specifications for the system's full line of compatible burrs and blades, please contact customer service for assistance.
Olympus Training & Proper Use
Olympus Continuum, is a comprehensive platform of education and training experiences led by healthcare experts from around the world. Learning opportunities include hands-on courses, online learning, lectures and workshops, peer-to-peer training, accredited continuing education, and on-demand learning.
For more information: Olympus Continuum Video
---