BF-MP190F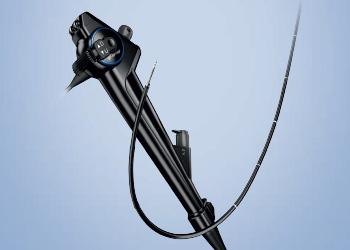 Hybrid Bronchoscope
BF-MP190F
The fully-rotatable, ultra-slim design of the BF-MP190F bronchoscope features an optimal ratio of working channel to outer diameter size and is compatible with the radial EBUS probe and an array of sampling devices to expand access to smaller, more distal airways. 
---
Key Benefits
Ultra-Slim Design:
Combining fiber optics with a video chip in the handle of the bronchoscope, the unique design of the BF-MP190F allows for a 3.0 mm distal-end outer diameter facilitating access by up to two branches beyond the BF-P190 accessible range.
Targeting and Sampling Device Portfolio:
With a 1.7 mm working channel, the BF-MP190F is compatible with an array of Olympus diagnostic and sampling devices, including the radial EBUS probe, biopsy forceps, cytology brush, and the PeriView FLEX TBNA needle.
Expand Access
The ultra-slim outer diameter of the BF-MP190F helps improve access to more distal lesions. When used with proprietary Olympus radial EBUS probes, real-time confirmation of the lesion location can assist in targeted sampling.
Product Support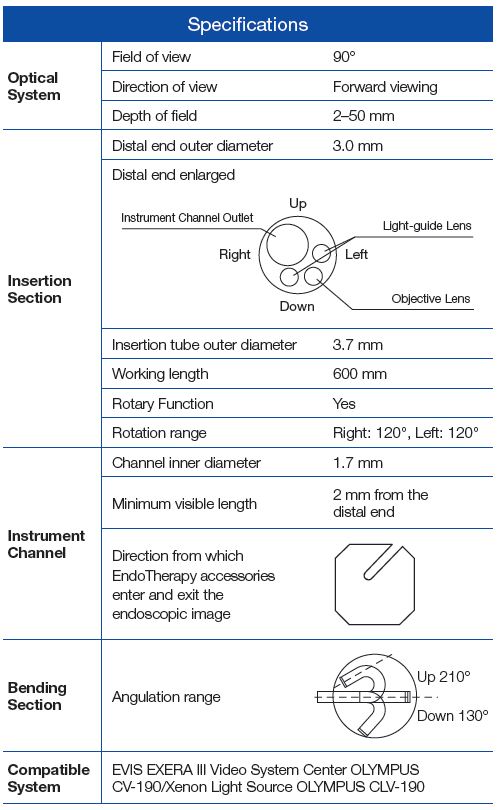 Olympus® Service & Repair
Olympus offers a broad range of services to healthcare professionals and to our customers, including contact hour and peer-based training courses; information, training tools and videos on infection control and reprocessing; authorized repair services and support on Olympus equipment; and financing solutions to help your facility with acquisition of new capital equipment, accessories, and maintenance plans.
Need Help?
Cleaning, Disinfection & Sterilization
The proper cleaning, disinfection, and sterilization of Olympus equipment is equally as important as their proper use.