Specialty Service Programs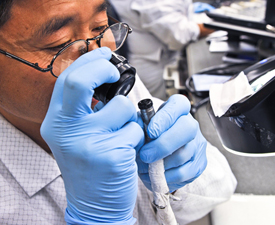 ExpressCare Program (surgical telescopes)
An affordable service solution that requires no fees before you receive your product, the Olympus ExpressCare program provides competitive fixed pricing for your rigid telescope exchanges – with no sacrifice to repair quality.
Advanced Replace® Program (popular scopes, camera heads, electronics)
Because emergencies are impossible to predict, Olympus provides a service solution that puts replacement equipment that meets Olympus manufacturer specifications in your hands within 24 hours. Choose from more than 100 of our most popular flexible, rigid and semi-rigid endoscopes as well as camera heads and electronics.
Repair Upgrade Program (surgical telescopes)
Utilize your repair budget to upgrade to the latest Olympus rigid or semi-rigid telescopes for half the cost of purchasing new. Eliminate the hassle of waiting for capital purchase approval and update your telescope inventory using a service solution that makes economic sense.