ChanlDry® Endoscope Drying Cabinet
Providing endoscope protection and
bacterial growth
prevention
Delivering continuous air flow through and around endoscopes, ChanlDry Drying Cabinets complete the reprocessing cycle by providing a secure drying and storage environment for endoscopes.
Drying is a crucial step in infection prevention.
"Endoscope drying and storage are as important to the prevention of
nosocomial infection as cleaning and high-level disinfection."6
Inadequate drying of endoscope channels is a possible cause of microbial proliferation during storage.5
A continuous flow of air through endoscope channels helps eliminate moisture needed for bacterial growth.
ChanlDry features two independent filtered air flow cycles that distribute air:
Around the outside of endoscopes
Through endoscope channels
Does your endoscope storage meet society standards?
AORN: Flexible endoscopes should be stored in a drying cabinet.1
CDC: Drying the endoscope is essential to greatly reduce the chance of recontamination of the endoscope by microorganisms that can be present in the rinse water.2
SGNA: Endoscopes must be stored in an area that is clean, well-ventilated and dust-free in order to keep the endoscopes dry and free of microbial contamination.3
AAMI: The endoscope should be hung vertically with the distal tip hanging freely in a well-ventilated, clean area, following the endoscope manufacturer's written IFU for storage.4
Filter Efficiencies
| | |
| --- | --- |
| Cabinet HEPA | Removes 99.97% of air particulates up to 0.3µm |
| Compressed Air Filters | Removes 99.97% of air particulates up to 0.01µm |
Flexible Cabinet Design
Multiple material and design options meet the needs of diverse reprocessing environments.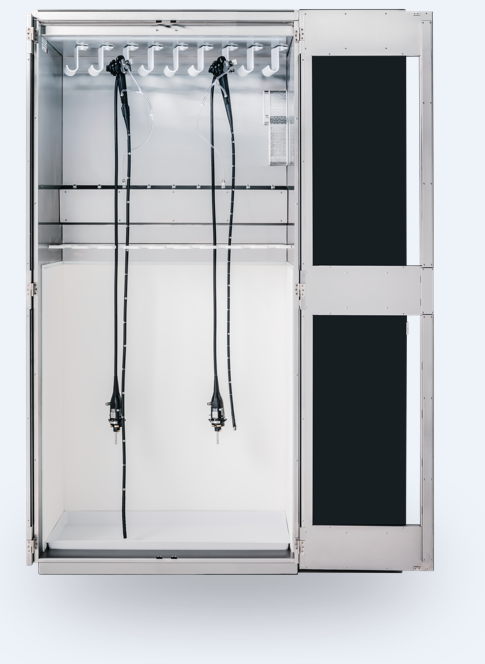 Powder-coated steel
Constructed of durable metal with a special rust-proof, antibacterial coating
Stainless Steel
Constructed of non-porous, rust-resistant stainless steel that is easy-to-clean
Pass-through option
Available for facilities that would like to separate reprocessing and storage environments
Optional Compressor
Convenient air option when hospital-provided air is not available. To ensure optimal performance, preventative maintenance is required with this option.
Easy-to-Use Air Connectors
Each connection continually blows pressurized air through the endoscope channels.
Quick Connect Air Manifold Provides easy-to-reach connections to endoscope channels
truConnect Clip Features a simple squeeze-and-release mechanism enabling quick, accurate connections from endoscope channels to the manifold
Controlled Air Output Regulates air flow to a maximum 25 PSI output, ensuring sensitive endoscope channels will be dried without being damaged
Pressure-Relief Valve Protects delicate endoscope channels from damage
See the truConnect IFU or a complete list of available connectors.
Accessories
Choose from the following accessories to complement 
your ChanlDry Drying Cabinet
Cabinet Upgrades
PCSExtension: Powder Coated Steel Extension with Steps
STNExtension: Stainless Steel Extension with Steps
KeylessEnt2DR: Electronic Keyless Entry
EUS Holder: Holder for EUS scopes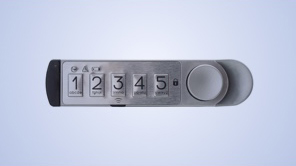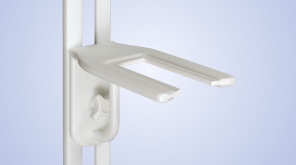 Filters
Lockerhepafilter: Cabinet HEPA Filter
ScopeDrySVC: 6 month compressor filter kit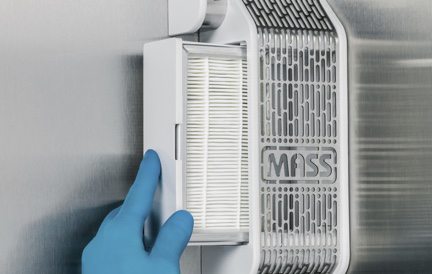 Connectors
ChanlDry connectors are compatible with most flexible GI scopes, including colonoscopes, bronchoscopes, EUS scopes, duodenoscopes, gastroscopes, and enteroscopes.
AORN Guideline For Processing Flexible Endoscopes -Revised February 2016 for publication in Guidelines for Perioperative Practice, 2016 edition.
Guideline for Disinfection and Sterilization in Healthcare Facilities, 2008. Centers for Disease Control and Prevention (page 16).
Society of Gastroenterology Nurses and Associates, Inc. (SGNA) - Standards of Infection Prevention in Reprocessing of Flexible Gastrointestinal Endoscopes, 2015 ed.
ANSI/AAMI ST91:2015 Flexible and semi-rigid endoscope processing in health care facilities
Endoscope Drying/Storage Cabinet: Interest and Efficacy, https://www.ncbi.nlm.nih.gov/pubmed/18055064
Kovaleva J. Endoscope drying and its pitfalls. J Hosp Infect. 2017;97:319-328.