Olympus Creates New GYN Business Unit
Manisha Shah-Bugaj To Lead Group In Important Growth Area for the Medical Device Company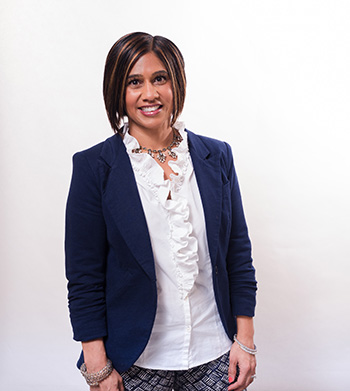 Olympus Creates New GYN Business Unit led by Manisha Shah-Bugaj, signifying an important growth area for the medical device company with a dedicated focus on women's health
CENTER VALLEY, Pa., (April 2, 2018) – Olympus, a global technology leader in designing and delivering innovative solutions for medical and surgical procedures, among other core businesses, announced today the creation of its U.S. GYN Business Unit, a sizable group of territory managers, product marketing managers and dedicated regional vice presidents, formed to scale with a market that presents one of the most promising growth opportunities for Olympus. The group will be led by Manisha Shah-Bugaj, a seasoned GYN executive based out of the company's Southborough, MA office.
Shah-Bugaj brings more than 13 years of medical experience to Olympus, with 10 of those years in GYN. She started her career with ACMI Corporation in Corporate Strategy and then moved into Product Management and Marketing with increasing levels of responsibility at Gyrus ACMI and Olympus. In her role leading the Energy Marketing team, Shah-Bugaj established, recruited, and implemented a new Procedure Marketing team for the Surgical Energy business to better support market development in key specialties. She also led the transition of the ENG marketing strategy to a value-based approach to focus on customer solutions. Shah-Bugaj's passion has always been in women's health and through her 10 years of focus on Gynecology, she has strong, well-established relationships with many of the key thought leaders and medical societies in the space. She has been instrumental to the overall global Olympus strategy in the GYN space including the strategy to launch the Olympus Contained Tissue Extraction system.
"As a gynecologic surgeon, the ability to work with companies that continue to innovate and integrate advancements in a cohesive way across their surgical portfolio only serves to optimize the treatment options available to women," said Arnold P. Advincula, M.D., Vice-Chair & Chief of Gynecology at Sloane Women's Hospital, Columbia University Medical Center/New York-Presbyterian Hospital. "I have had the privilege of working with Manisha throughout my career. The combination of her high standards of excellence and the new business unit will strategically position Olympus to continue to elevate gynecologic surgery. Congratulations to the team at Olympus. I look forward to all the great things to come."
"Manisha has a unique background in engineering, corporate strategy, product development, and marketing that will be extremely valuable as this newly formed Business Unit works to grow our GYN market share and brand in the U.S.," said Randy Clark, Group, Vice President of Sales and Marketing. "Olympus has strong core competencies in this space with great growth opportunities. We have renowned 'See and Treat' options available for the GYN physician for the office and the Operating Room. Thus, I am thrilled to be working with Manisha to effectively execute our strategies. Her commitment inspires all of us at Olympus to champion true-to-life advancements in women's health."
For more information, please call 1-800-848-9024 or visit us at http://medical.olympusamerica.com.
# # #
About Olympus Medical Systems Group
Olympus Medical Systems Group, a division of global technology leader Olympus, develops solutions for healthcare professionals that help improve clinical outcomes, reduce overall costs and enhance the quality of life for their patients. By enabling less invasive procedures, innovative diagnostic and therapeutic endoscopy, and early stage lung cancer evaluation and treatments, Olympus is transforming the future of healthcare. For more information visit Olympus at medical.olympusamerica.com.