ESD: Endoscopic Submucosal Dissection - Part I & Part 2
OVERVIEW
Physicians will be introduced to ESD through topic-focused didactic and hands-on educational sessions on the safe and effective use of Olympus technology and its role in advanced endoscopy procedures.
Agenda will include:
Open forum and roundtable discussion
Live case observation
Didactic presentations
Hands-on labs
Objectives:
State the appropriate steps for ESD
Evaluate appropriate lesions for ESD procedures
Demonstrate the safe and effective on label use of Olympus equipment and devices used for ESD
Perform appropriate steps for ESD
Identify possible complications related to ESD
Technologies used:
Full portfolio of ESD knives
NeedleMaster Injection Needle
QuickClip Pro (hemostasis clip)
Coagrasper (hemostatic forceps)
Distal Attachments
Eleview (Submucosal Injection Agent)
Pre-Requisite:
This is an advanced course for physicians with previous exposure to ESD.
Physician must commit to both course dates and the self study session, which includes 3 animal labs.
Physician has attended one of the following: ASGE-JGES Masters Course, Asian Masters, Olympus Intermediate Course or equivalent ESD Course.
Proficient in EMR.
Physician has approval from facility to perform self study animal lab(s).
A minimum of 2 years out of fellowship.
COURSE OFFERING 1
Part I- April 26-27, 2019
Baltimore, MD
Part II, July 26-27, 2019
Tampa, FL
Registration Closed
COURSE OFFERING 2
Part I- June 28-29, 2019
Gainesville, FL
Part II, September 27-28, 2019
Tampa, FL
Registration Closed
COURSE OFFERING 3
Part I- August 23-24, 2019
Gainesville, FL
Part II, November 8-9, 2019
Tampa, FL
Registration Closed
COURSE OFFERING 4
Part I- December 13-14, 2019
Houston, TX
Part II, March 20-21, 2020
La Jolla CA
Registration Closed
EDUCATORS
The faculty listed are examples of faculty used at this course in the past. A combination of similar faculty will be used at each course.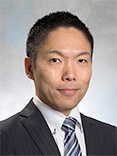 Hiroyuki Aihara, MD, PhD
Gastroenterologist, Hepatology and Endoscopy
Brigham and Women's Hospital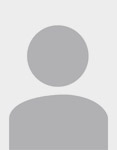 Peter Draganov, MD, FASGE, ACAF, FACG
Professor of Medicine
University of Florida


Sergey V. Kantsevoy, MD, PhD
Director, The Center for Therapeutic Endoscopy
Digestive Health and Liver Disease at Mercy
Institute for Digestive Health and Liver Disease


Mohamed O Othman, M.D.
Chief, Gastroenterology Section, BSLMC
Director of Advanced Endoscopy
Assistant Professor of Medicine - Gastroenterology  and Hepatology Section
Baylor College of Medicine