Advanced Rhinology for Residents
OVERVIEW
Residents will learn the safe and effective use of: DIEGO® ELITE Multidebrider® and Brainlab Image Guided Surgery during rhinology procedures.
Agenda will include:
Didactic Presentations
Device Demonstration
Tissue and Cadaver Lab
Objectives:
Articulate updates in surgical approaches, tools, techniques and trends to optimize patient outcomes in Rhinologic treatments
Demonstrate correct surgical techniques and approaches in Rhinologic surgical procedures
State how to safely and effectively utilize Olympus technology including: 4K UHD video systems and scopes, Diego Elite Multidebrider, InstaClear lens cleaning system, Brainlab Kick and Kick EM navigation systems and Celon Elite for RFITT turbinate reduction
Technologies used:
DIEGO® ELITE
Celon ELITE
Brainlab
Instaclear
Pre-Requisite:
Current ENT Residents (PGY 1-5) interested in learning more about Rhinologic procedures and equipment.
EDUCATORS
The faculty listed are examples of faculty used at this course in the past. A combination of similar faculty will be used at each course.

Adam S. DeConde
University of California, San Diego – Department of Surgery, Division of Otolaryngology—Head and Neck Surgery
Assistant Professor, Rhinology and Skull Base Surgery
San Diego, CA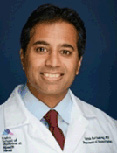 Satish Govindaraj, MD, FACS
Associate Professor and Vice Chairman Clinical Affairs
Department of Otolaryngology
Ichan School of Medicine, Mount Sinai


Keith E. Matheny, MD, FARS
Managing partner Collin County Ear Nose & Throat
Frisco, TX

Jivianne T. Lee, MD FACS FARS
Associate Professor
Rhinology & Endoscopic Skull Base Surgery
UCLA Department of Head & Neck Surgery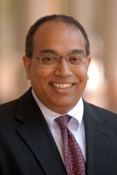 Jayakar V. Nayak, MD, Ph. D.
Associate Professor
Co-Director, Rhinology and Endoscopic Skull Base Surgery Fellowship
Department of Otolaryngology/Head and Neck Surgery
Stanford University School of Medicine
Stanford, CA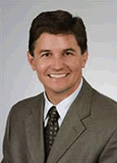 Rodney J. Schlosser, MD
Professor and Director of Rhinology & Sinus Surgery
Medical University of South Carolina in Charleston, SC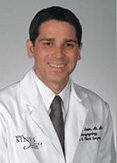 Zachary M. Soler, MD, MSC
Assistant Professor
Medical University of South Carolina in Charleston, SC