Combining Laparoscopy & Endoscopy in Bariatric Surgery – FELLOWS Course
OVERVIEW
Training event will combine endoscopy with laparoscopic surgery in bariatric surgery through the safe and effective use of Olympus technology.
Agenda will include:
Didactic Presentation
Device Demonstration
Inanimate Simulation Exercises
Tissue Lab
Objectives:
Incorporate flexible endoscopy in both diagnostic and therapeutic modalities during bariatric procedures.
Discuss and understand management of bariatric complications
Technologies used:
EXERA III GASTROINTESTINAL VIDEOSCOPE & QuickClip Pro™
ENDOEYE FLEX 2D and FLEX 3D articulating video laparoscopes
THUNDERBEAT
VISERA 4K UHD System (Ultra-HD Laparoscopy)
Pre-Requisite:
Surgical Fellow or recent graduate
AVAILABLE DATES
No courses scheduled at this time.
EDUCATORS
The faculty listed are examples of faculty used at this course in the past. A combination of similar faculty will be used at each course.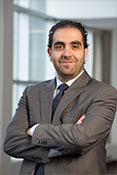 Rami E Lutfi, MD FACS FASMBS
Clinical Associate Professor of Surgery
University of Illinois at Chicago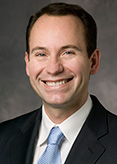 John Magaña Morton, MD, MPH, FACS, FASMBS
Chief of Bariatric and Minimally Invasive Surgery, Stanford University School of Medicine
Director, Bariatric and Minimally Invasive Surgery Fellowship, Stanford University School of Medicine
Co-Director, Stanford Digestive Health Center


Ninh T. Nguyen, MD
John E. Connolly Professor and Chair
Department of Surgery
University of California Irvine School of Medicine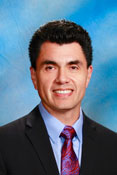 Jaime Ponce, MD, FACS, FASMBS
Medical Director of Bariatric Surgery
CHI Memorial Hospital
Chattanooga, TN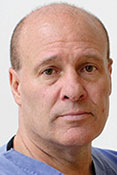 Natan Zundel, MD FACS FASMBS
Professor and Vice-Chairman Department of Surgery
FIU Herbert Wertheim College of Medicine
Miami FL
President IFSES
Past President IFSO